You might find yourself needing to archive a Pay Link.
Archiving a Pay Link makes it unavailable to new customers so they cannot make any purchases. You can choose to reactivate archived links at any time, still keeping all of your product details and statistics.
Existing customers can still re-download their purchased product and contact you if needed.
To archive a Pay Link:
Go to the Manage Pay Links page by clicking on the Pay Link icon in the sidebar.
Find the Pay Link you want to archive and click the ellipsis menu icon ⋮
Click Archive Pay Link
If you want to reactivate your link at anytime, go back to the ellipsis menu ⋮ and click Reinstate Pay Link.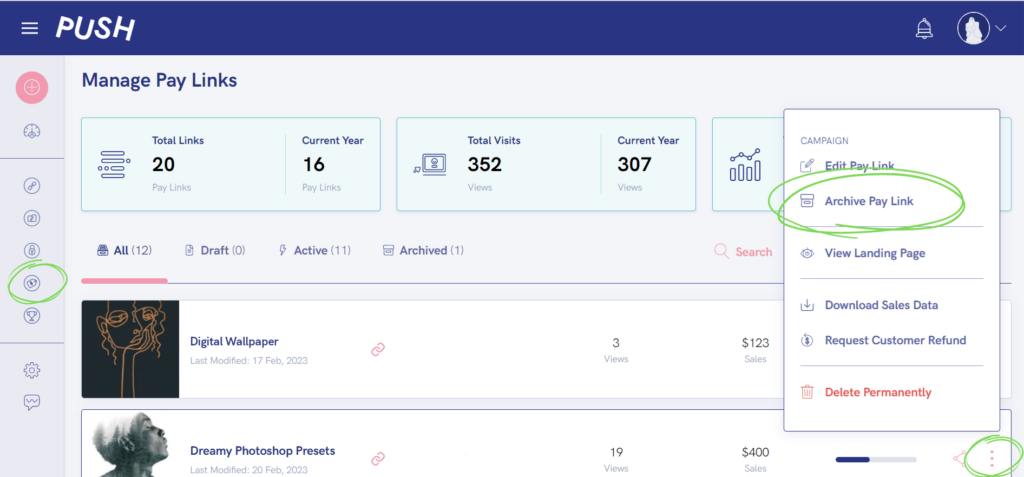 See also:
How to delete a Pay Link
How to make a Pay Link
How much do Pay Links cost?