😢 It's ok, we get it… even if it does hurt.
If you need to disable your PUSH account, it's really easy to do. First, log in to your PUSH account. Then head to your Settings. You'll find this option on the left-hand side of your screen, at the bottom of the toolbar.
If you scroll down your Settings, you'll see the option to disable your account. You'll need to confirm this action when the pop-up appears. Please see the GIF below.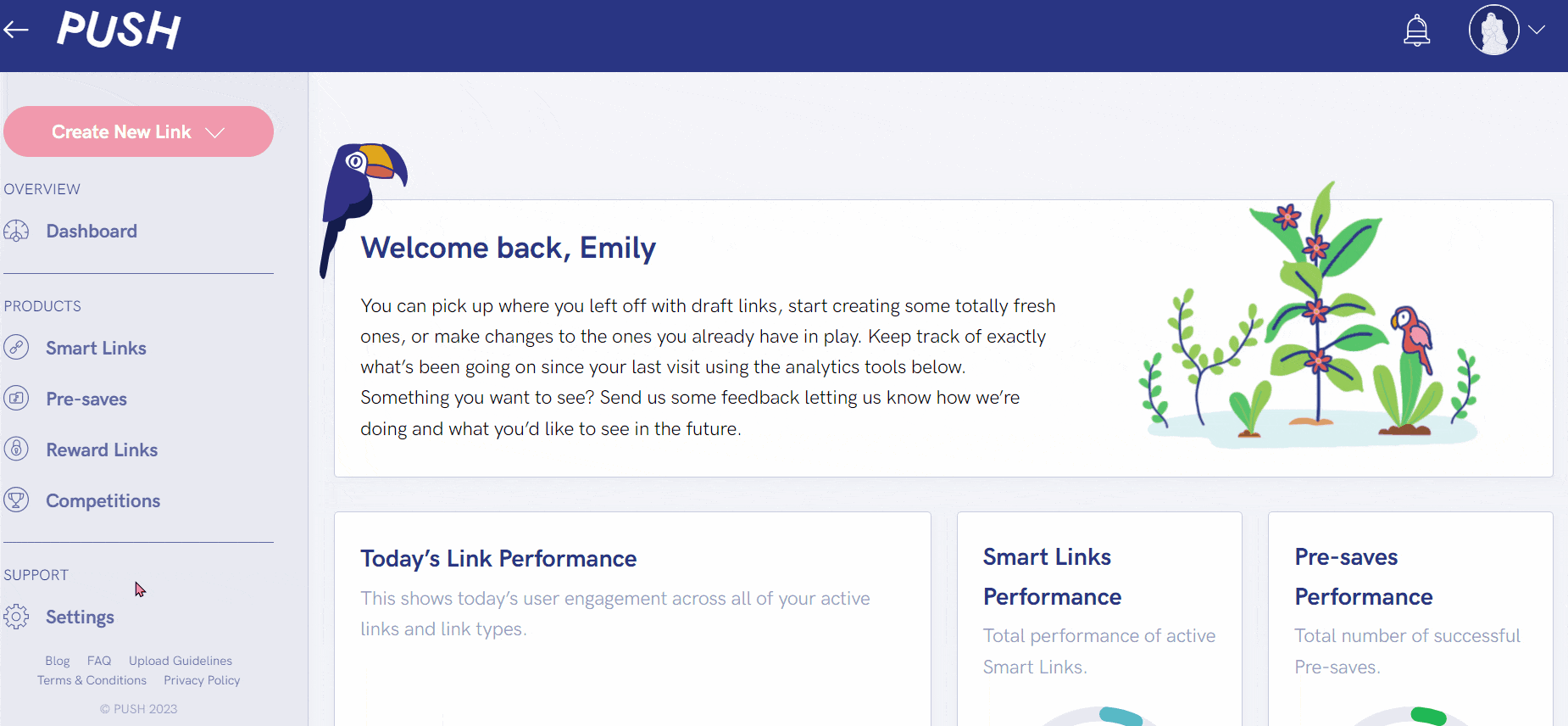 Disabling your account will delete all active links, meaning your customers will no longer be able to access them. You can choose to reactivate your account at any time by either logging in with your previously deactivated email, or by emailing us at [email protected].