If your Pay Link is no longer of use, or you've used too much of your storage allowance, you can easily delete links to make way for new ones.
Deleted Pay Links will be removed from your Manage page, and won't be accessible by customers once deleted.
Don't worry! All your statistics, earnings and transaction data will remain in place for deleted Pay Links.
To delete a Pay Link:
Go to the Manage Pay Links page by clicking on the Pay Link icon in the sidebar.
Find the Pay Link you want to delete and click the ellipsis menu icon ⋮
Click Delete Permanently.
In the pop-up that appears, confirm the deletion by clicking Delete Link.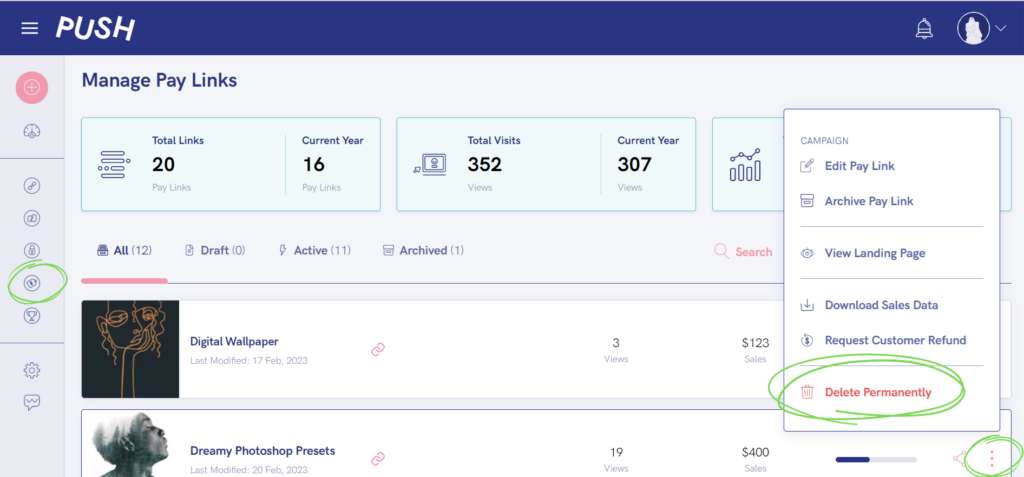 Once you delete a Pay Link, there's no going back! So make sure you definitely no longer need it. Stuck for storage space? Why not upgrade to our premium plan, offering 50GB account storage for only $5 a month.
See also:
Archiving a Pay Link
How to make a Pay Link
How much do Pay Links cost?