How to download all your data
💾 If you want a copy of everything you've uploaded since creating your PUSH account, we'll walk you through how to do this. It's super easy and only takes a couple of minutes. You'll get access to all files and images that you've sent to your account.
🤷‍♀️ Why may you want this data? You might handle multiple artists or brands under one account and want to see everything's that been uploaded. Or, you may decide to download all data before a refresh of your account. Then you can compare any changes that have been made since you will get a timestamp of when your data was downloaded.
Here's how to download it 👇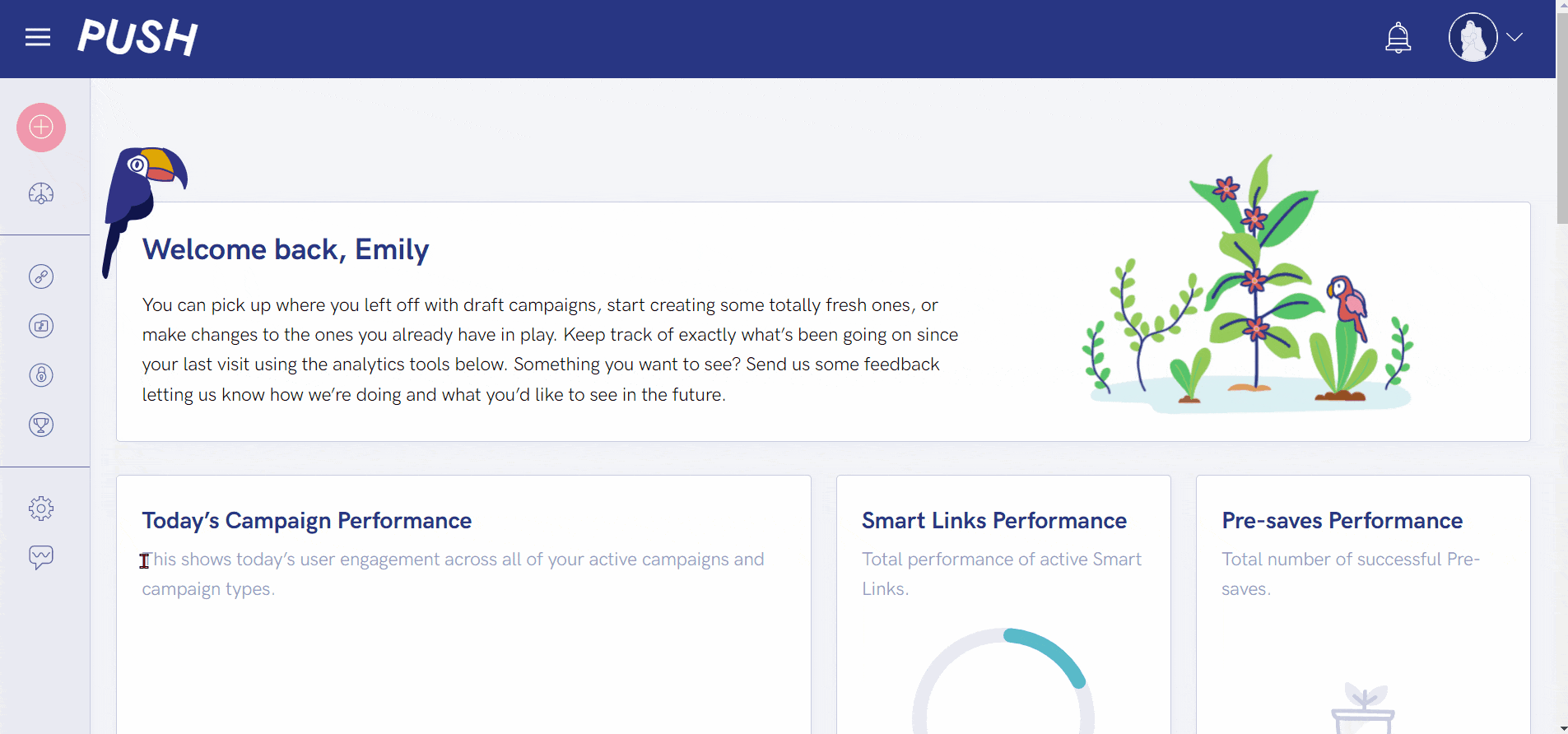 Log into your PUSH.fm account. Then, from your main dashboard, head to the Settings icon on the left-hand taskbar.
From here, you will see the option to Download Data. Click the pink button under this option.
You'll be prompted to input a one time password. This password will be emailed to your address saved under your PUSH account. It's important you update your email if it ever changes, or you won't be able to access these passwords.
Input your OTP and click Submit.
Then you'll need to click Download Data again. This will prompt the download to begin.
Once downloaded, you will see on your account that you have downloaded your data, along with a timestamp of when you did this. This will help you keep a record of when changes were made.
See also:
Forgotten your password?
What is PUSH.fm?
Why PUSH.fm?