Rarely, your customer might contact you and ask for a refund. You can open a refund request yourself through your dashboard. Please note, PUSH reviews all refund requests.
---
To open a refund request on behalf of a customer, log into your account and go to Dashboard -> Manage Pay Links.
Next, find the Pay Link that the customer is wanting a refund for, open the ellipsis menu ⋮  on the right-hand side and click Request Customer Refund.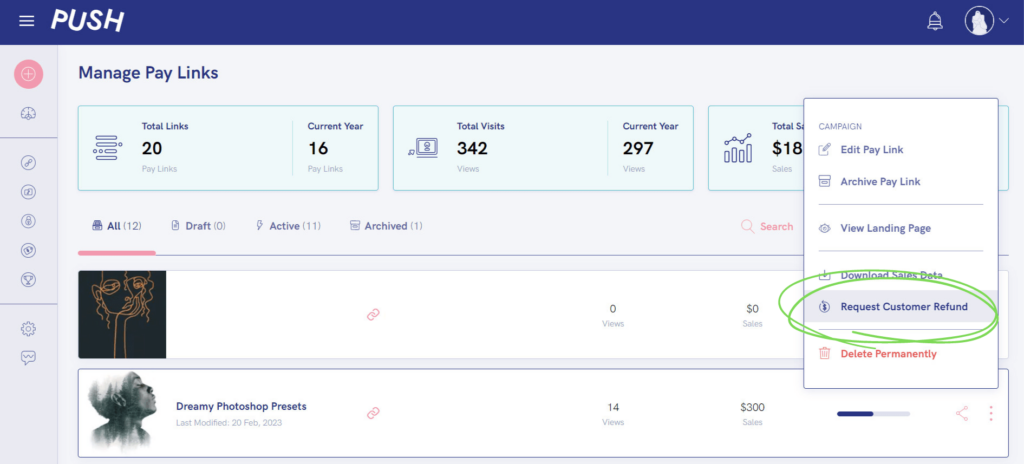 Next, fill in the Refund Request form making sure you enter the email that the customer used to check out (you can find this in your sales .csv).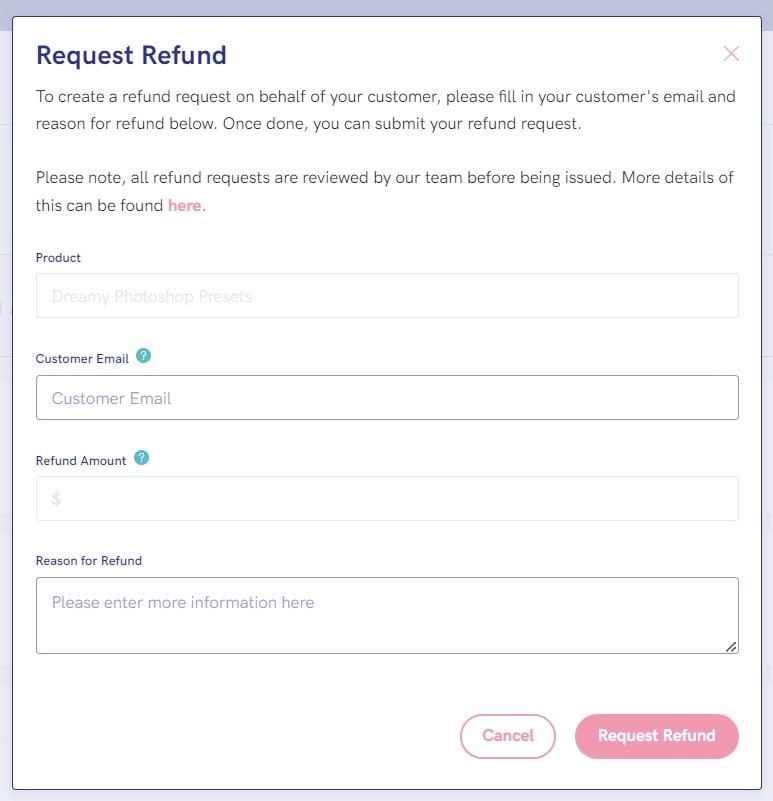 Once submitted, PUSH will review the refund request. You and your customer will be notified via email if the refund request is approved or disapproved.
All approved refund requests will be refunded back to your customers' original payment method within 30 days.
❗ Please note, we will only issue refunds for transactions that fall into the categories listed in our Refund Policy, such as if a product or Pay Link is misleading or, if the product or Pay Link goes against our Terms & Conditions or Unaccepted Content.
If you've opened a refund request that has not been reviewed after 30 days please get in touch with [email protected] with your email and customer's email, and we'll look into this for you.
See also:
How do I request a refund as a customer?
Archiving a Pay Link
Negative balances