If you don't have enough earnings in your current balance to cover a refund, your balance will go negative.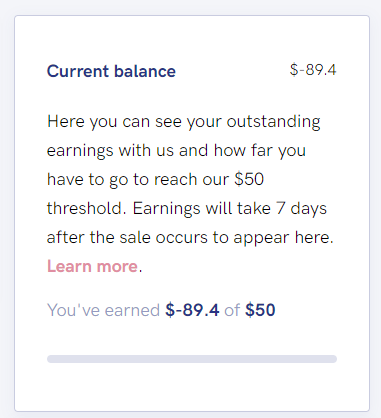 If your balance goes negative, you'll have to recover this negative balance with future sales to make your balance positive again.
For example, if your balance is -$50, you'll have to make $100 in earnings before you can hit the $50 payout threshold and request a payout again.
See also:
Why are my sales and earnings figures different?
When will I get paid?
Why does PUSH review refunds & payout requests?