What stats do PUSH collect from your links?
📈 PUSH aim to provide in-depth statistics and analytics for all your links!
PUSH collects a variety of analytics for each link, including:
Views – how many views your landing page has had.
Conversions – conversions refer to the action taken in your link:

For Smart Links, a click on a URL will count as a conversion.
For Pre-saves, a successful Pre-save will count as a conversion.
For Reward Links, a successful download or unlock of your reward.
For Competitions; the completion of an action.
We will also tell you when these conversions happened – so you can assess when your link was most successful.

Device Type – the type of device that accessed your link.
Traffic Sources – the source of your traffic.
Success rate – how successful your link was in being interacted with.
Where can I see these stats?
There are 3 different places you can view different overviews of these statistics:
First is your dashboard. Your dashboard gives you a brief overview of the performance of all of your links in one place – so it's easy to see how they're doing at a glance!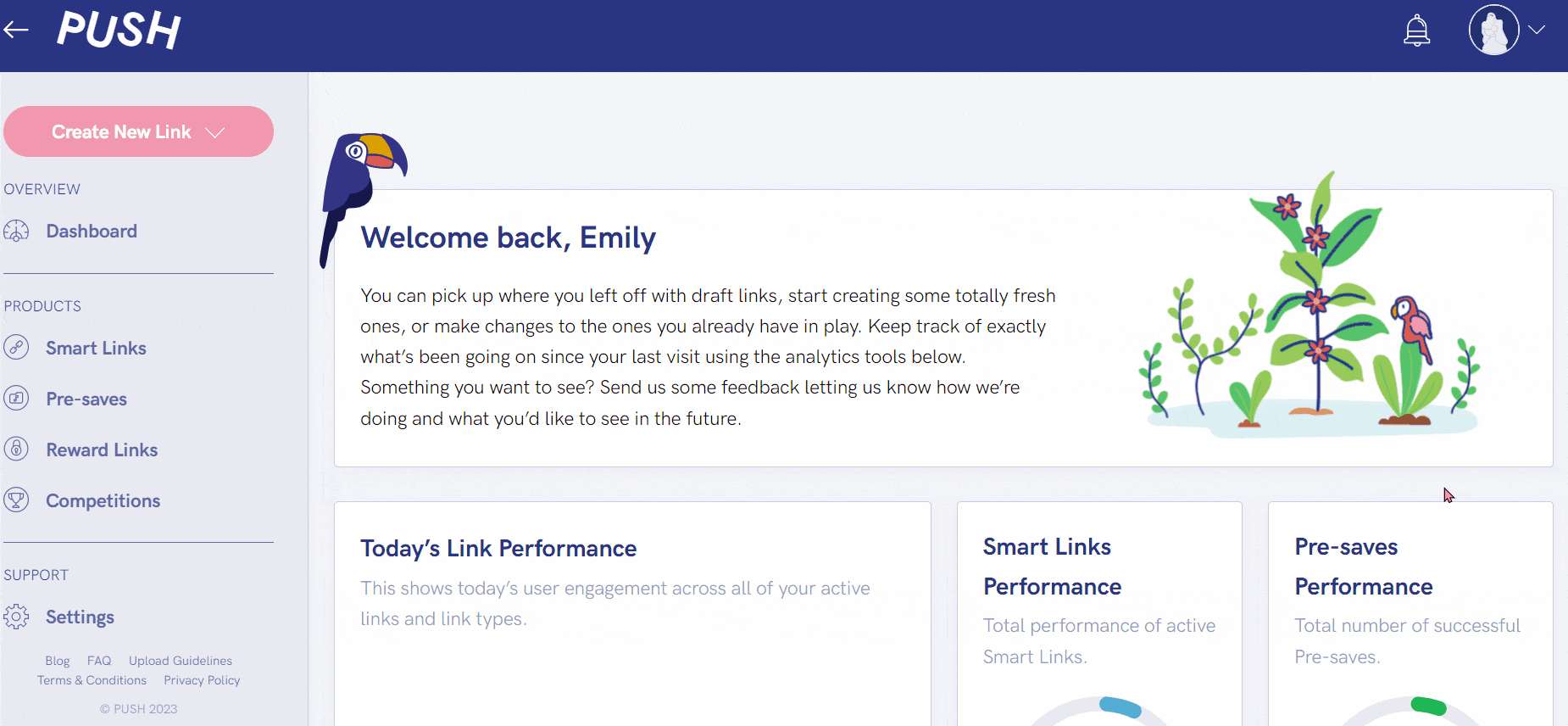 Second is your Manage Page, that you can access by clicking on the type of link in the sidebar – the top blue bar will give you an overview of how all of that type of link has performed.

Lastly, you can view more in-depth statistics by clicking on View Performance Data, found in the ellipsis menu ⋮ next to the link you want to view more in-depth.
Here you can see many more in-depth statistics; shown as totals or adjustable time periods.
See also:
Do you collect fans' data from links?
Do you take a percentage of my sales?
Why is my invoice not showing up when using PayPal?