🔒 Uh oh, you're locked out of your account!
Getting locked out of your account can be annoying, but it's easily fixed. If you've forgotten your password, we'll soon have you back in again!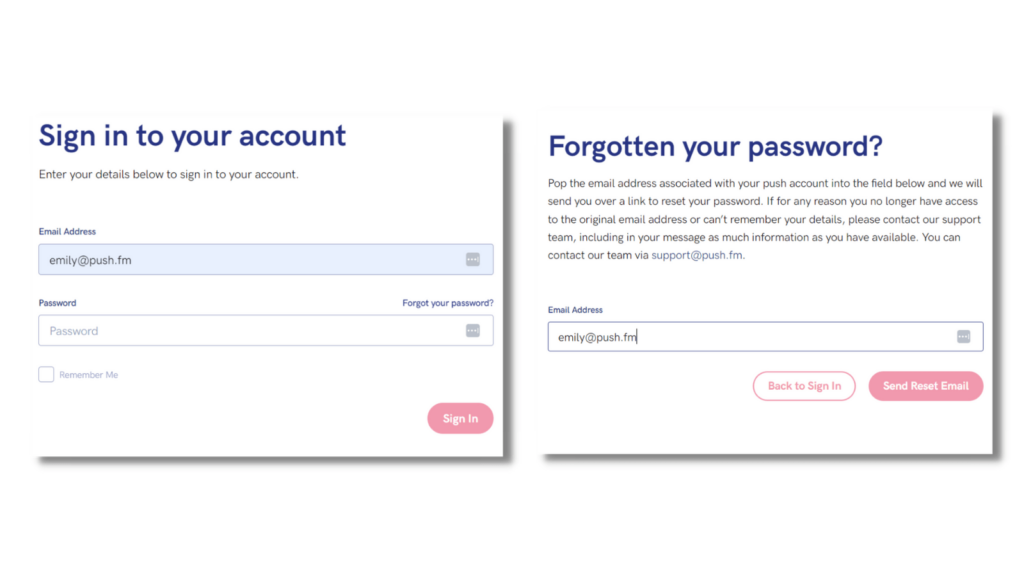 First, head to the sign-in page. There, you'll see a Forgot your password? button. Click that, and then you'll be directed to a page asking for you to input your email address.
Once you've put your email into the system, you'll need to click Send Reset Email. This will prompt an email to be sent to your account. It will provide you with a link to reset your password.
Follow the link and choose a new password. Then, you're good to go, you can sign straight in!
📌 Please note: If the email hasn't reached your account, please check your junk or spam as it might have been directed there by mistake.
See also:
How to download all your data
Help! I've reached my storage limit!
Why PUSH.fm?