How to archive/delete a link
🚮 If a link is no longer serving its purpose, delete it. It might be an outdated link – rather than updating it, you've made a new one, so the old one has to go. Or, perhaps you want to condense multiple links into one link. Whatever the reason, it's super easy to delete a link.
♻Alternatively, you might want a certain link to be inactive for a while. You may not want to delete the link, but instead hide it. This will then allow you to reactivate your link at any point. If you want it to only be available at certain periods of the year, this can easily be done by archiving your links instead.
How to archive a link
📌 Remember, this process is the same for all links.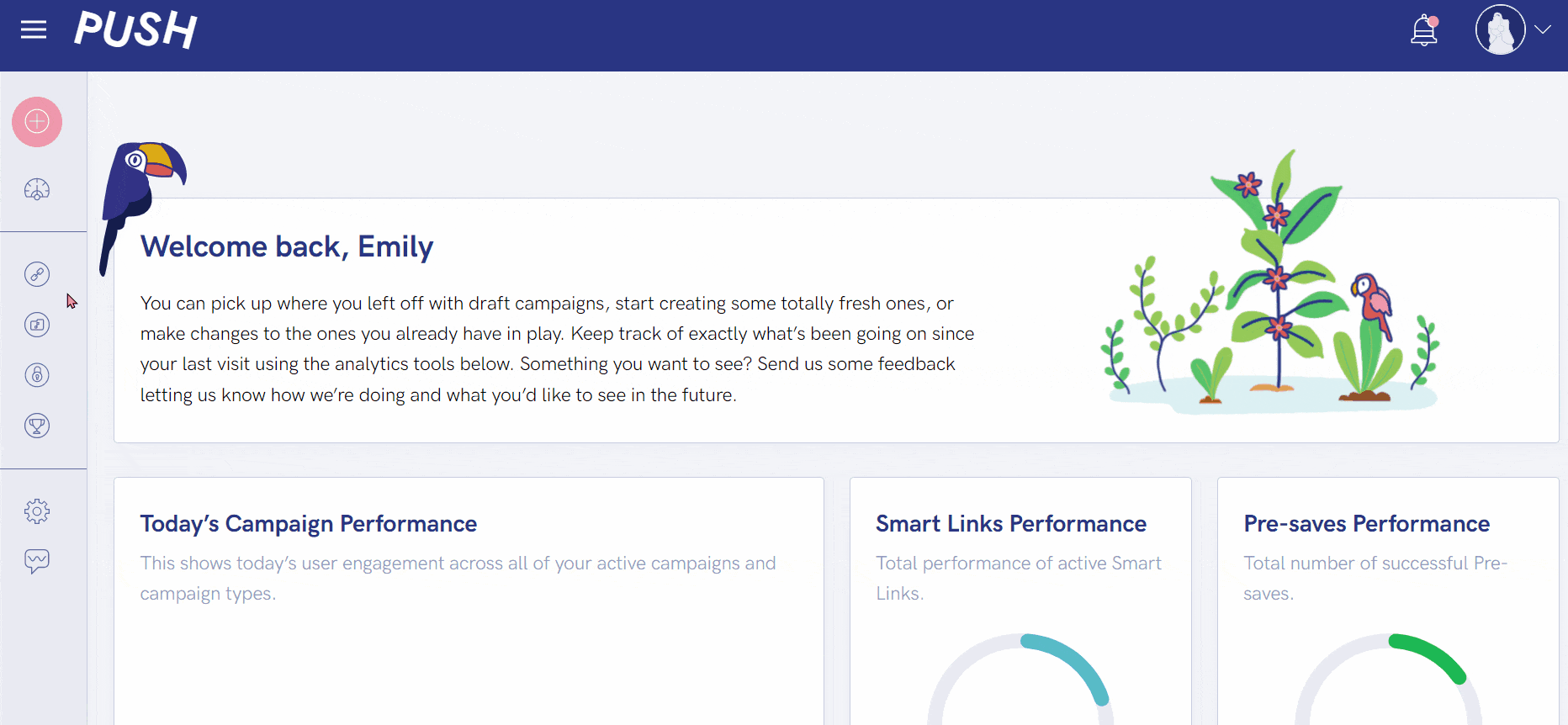 First, head to your PUSH dashboard and choose the relevant category from the left-hand toolbar. This is the same process for all of our tools.
Within this example, we are showing how to archive a Smart Link, but it is the same for Pre-saves and Reward Links too.
---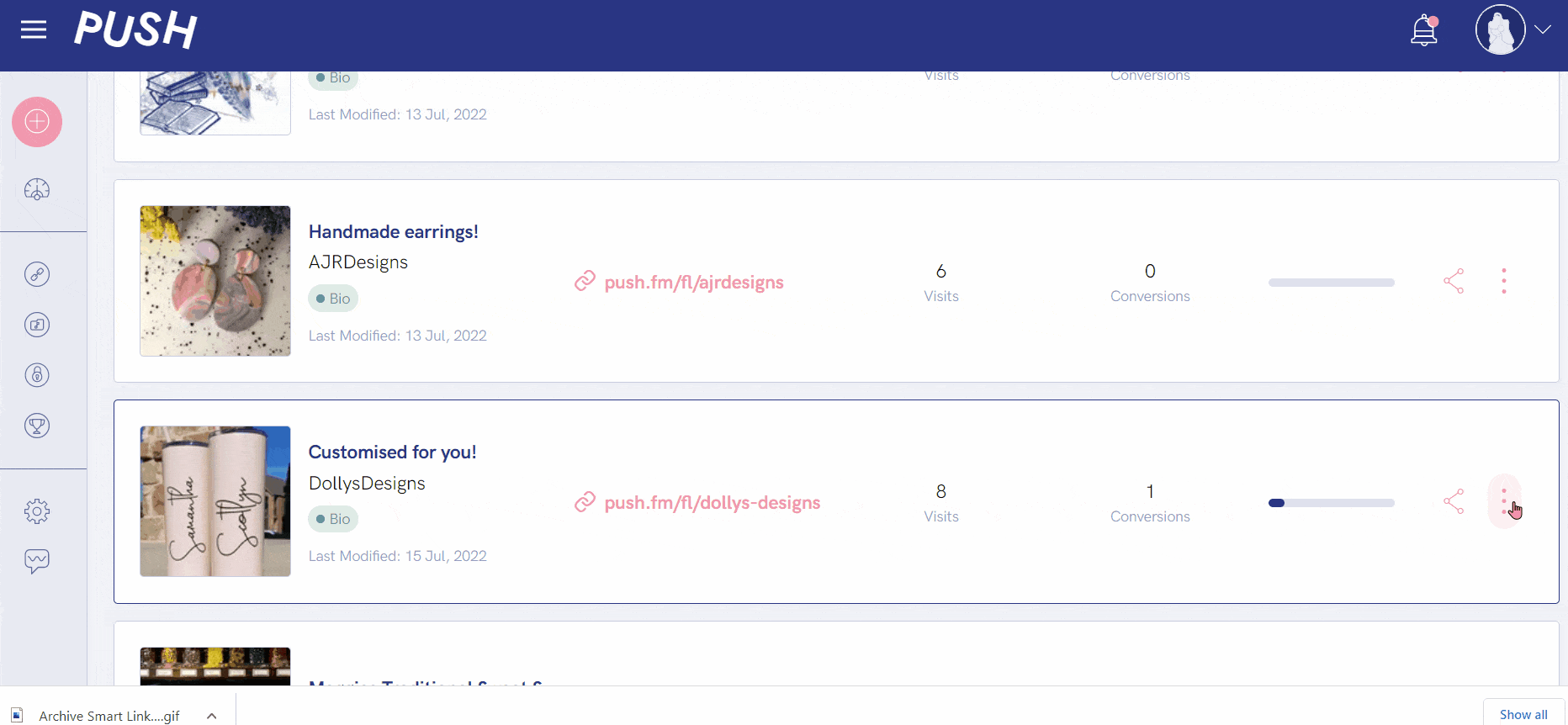 Find the link you want to archive. If you have lots of links you might need to scroll down to find the relevant one. Once you've got it, click on the ellipsis on the right-hand side.
Then click Archive Link. You'll notice a purple icon appears on your link. This indicates your link is currently archived. It will still appear in your discography.
---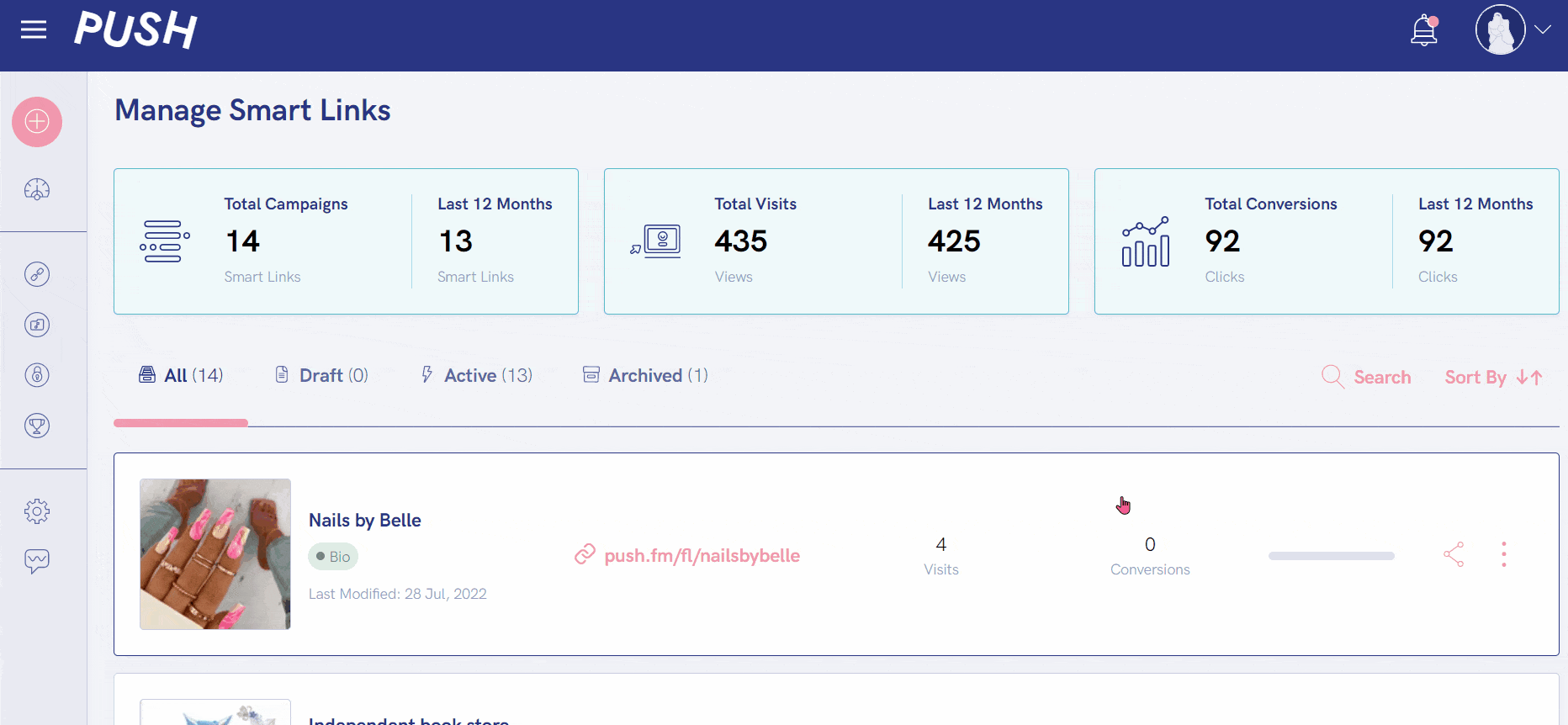 At the top of your links page, you will see multiple categories. One is for Archived Links only. This will show you any link that is currently inactive.
You also have a section for Active Links and then All will show you both active and inactive. Making it easy to navigate through.
---
Here's how to delete a link
📌 Deleting a link works the same regardless of what type of link it is.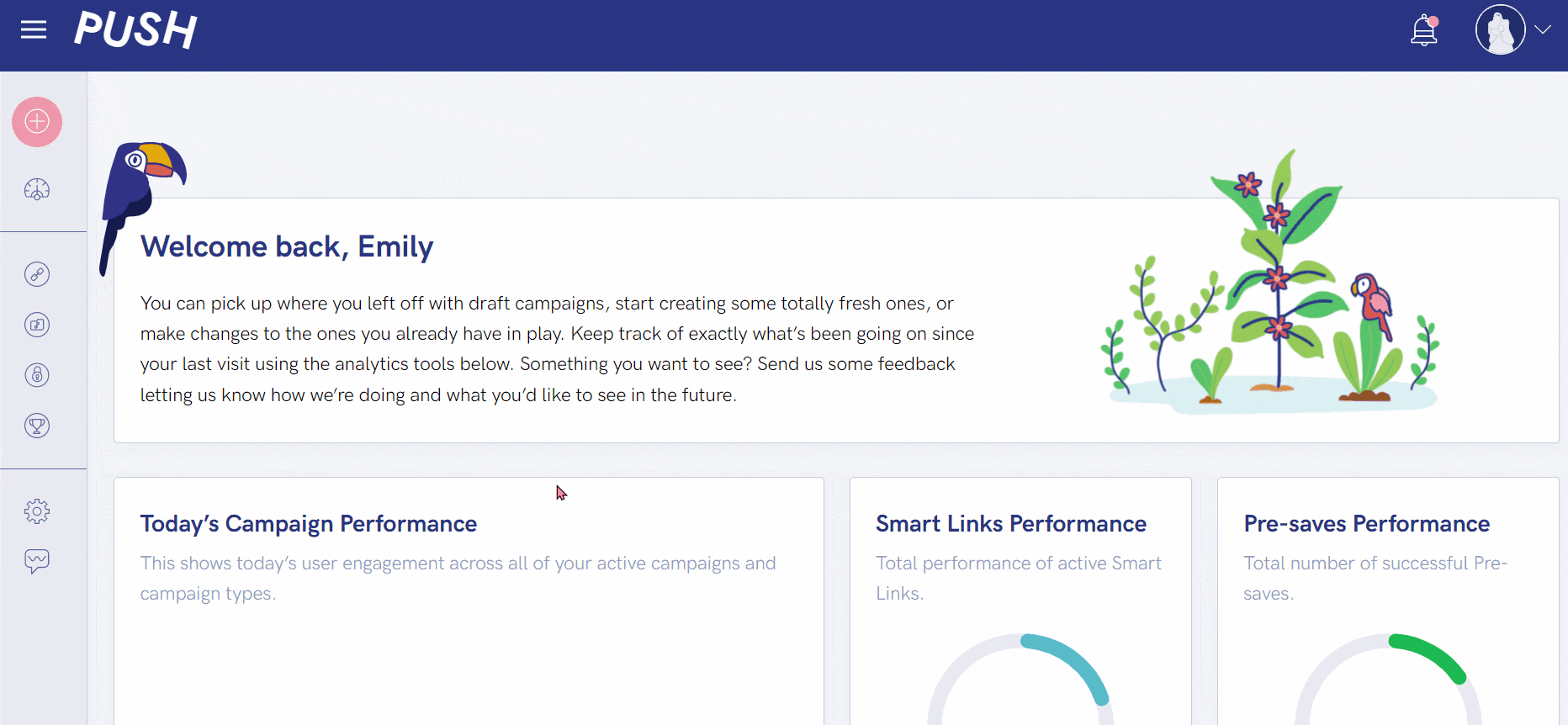 From your PUSH dashboard, head to the relevant link category. For this example we're showing you how to delete a Pre-save, but again, all links are deleted in the same way.
---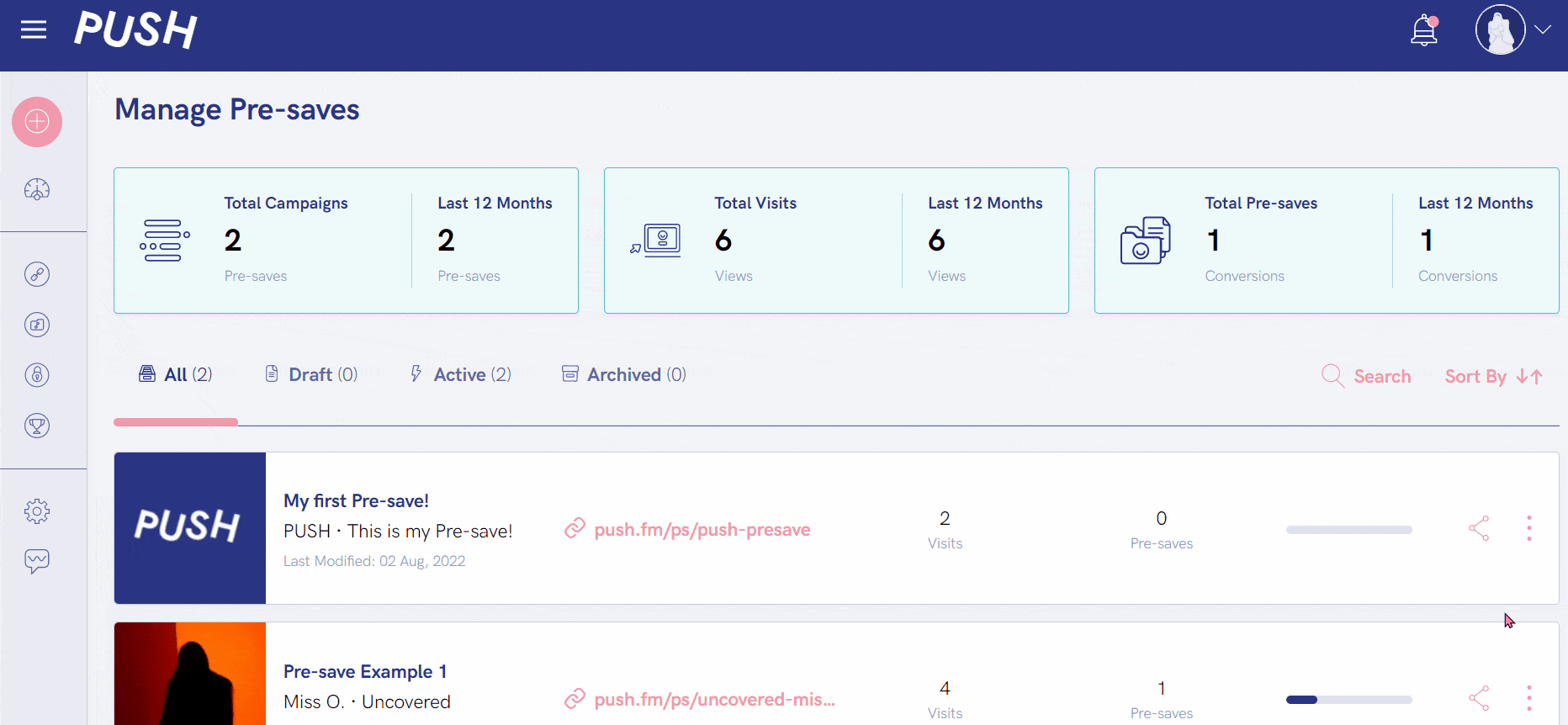 Scroll down to find your link. Click on the ellipsis, and then you will see the option to delete your link. As suggested the red Delete Permanently button isn't reversible.
A pop-up will appear to make sure you're certain you want to delete your link. If you click Delete Campaign, it will be removed instantly.
---
See also:
Navigating your PUSH dashboard
Is PUSH free?
How to edit a link