📧 When you sign up to PUSH.fm you'll be asked to input your email. This is where you'll receive correspondence about the links you create.
💡 So we know it's you, we'll need you to verify your email address. You'll need to do this before you get started with creating your marketing tools.
Here's how to sign up to PUSH 👇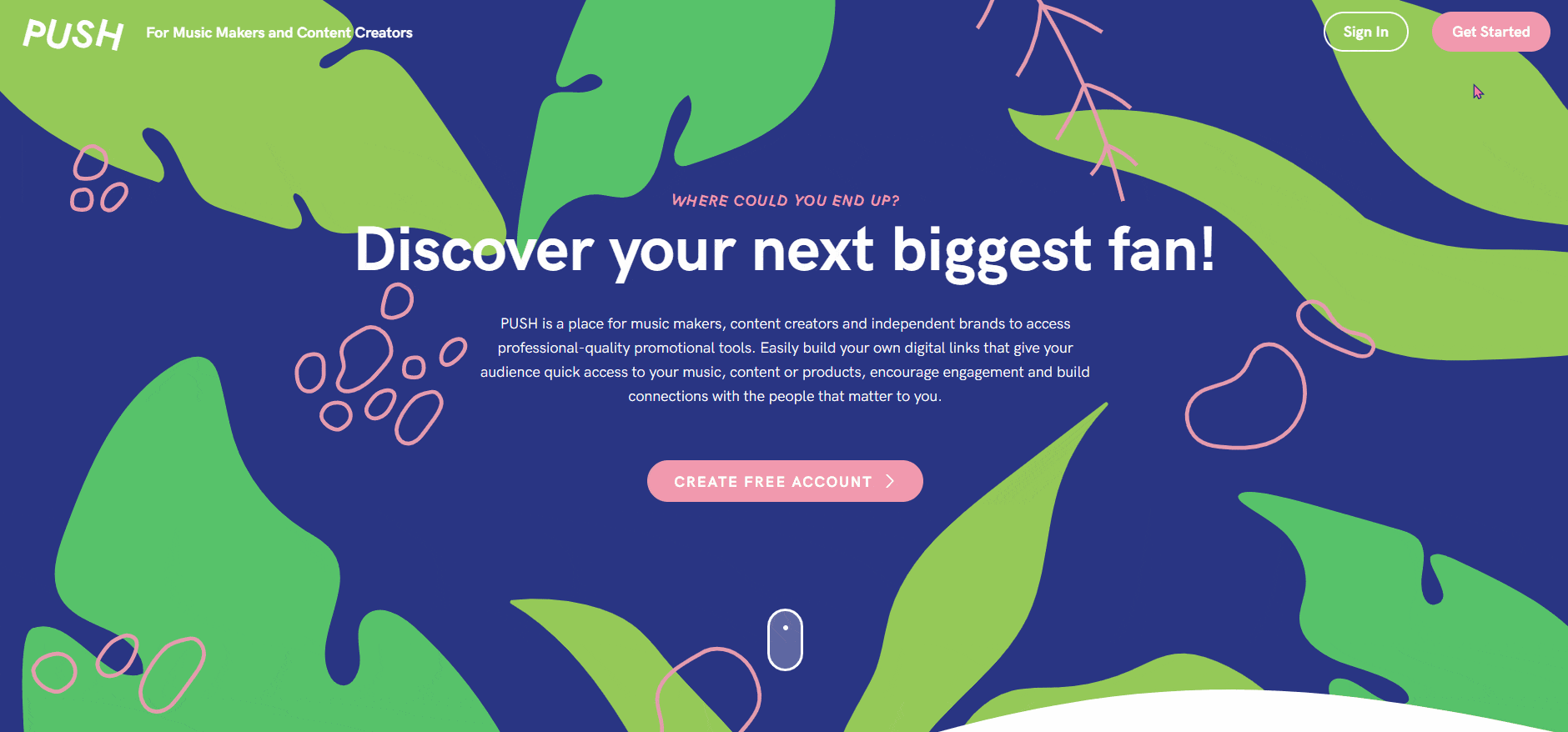 ⭐ Once you've created your account, you'll be sent an email. If it's not found within your main inbox, then you'll need to check your junk/spam.
✔ The email will request you follow a link to verify your email address. If you don't verify your email address you won't be able to receive updates about your links.
✨ With every Pre-save, you'll receive an email once your track has gone live and therefore your Pre-save has ended. Without verifying your email, you won't be updated!
🙌 If you struggle to receive your verification email, please contact us at [email protected]. Once activating your account, you're good to go!