❓ Creating a PUSH account is quick and easy to do! Here's our guide to getting started!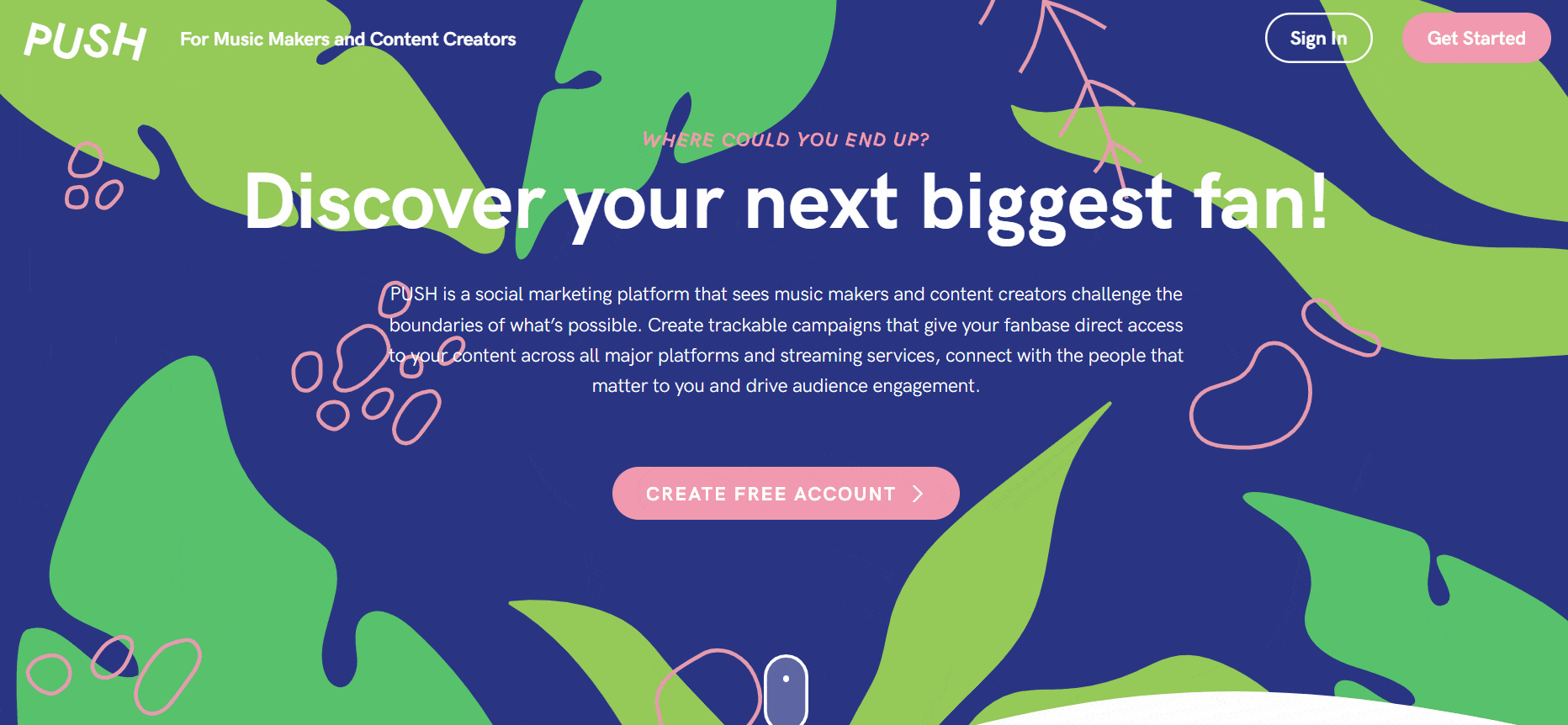 1. First, head to PUSH.fm and click on Get Started in the top right-hand corner. From here, you will need to input your full name, along with your email address. This is what you will use to log in.
2. You will need to select a strong password, something that cannot be easily guessed. Your password must be at least 6 characters, and must contain at least one capital letter, number, and symbol. Type this in both boxes to continue. The confirm password section is important to ensure your password matches.
3. Next, you'll need to agree to our Terms of Service and Privacy Policy by clicking the tick box. There is also a box that will allow you to hear from us from time to time. The CAPTCHA must be completed before you can continue. This is ensuring no bots are allowed access to the website.
4. You'll then receive an email to confirm your account. This is where you'll soon discover if you have inputted the correct email address. If it doesn't reach your inbox, try checking your junk mail.
5. Follow the directions within the email, and you'll soon be brought to your very own shiny dashboard. This is where you can get started with creating your various tools.
📌 If you get stuck at any stage, or if you can't find your verification email. Pop us a message at [email protected] and we'll look into it for you.
See also:
What is PUSH.fm?
Is PUSH free?
Navigating your PUSH dashboard
Verifying your email
What can you customise?