🔗 To put it simply, it's a customisable URL!
A Smart Link is a customisable, shareable and trackable landing page. These landing pages are unique to you, and can be used by anyone!
Businesses, brands, artists, content creators, events – you name it! They're a place to combine multiple links under one URL. Allowing your fans to easily find all the relevant links you have to offer.
We offer multiple templates, so you can choose the one that suits you best. Our templates you can choose from are; Fan Link, Podcast Link, Event Link, Live Stream Link, E-commerce Link, Bio Link and Custom Link.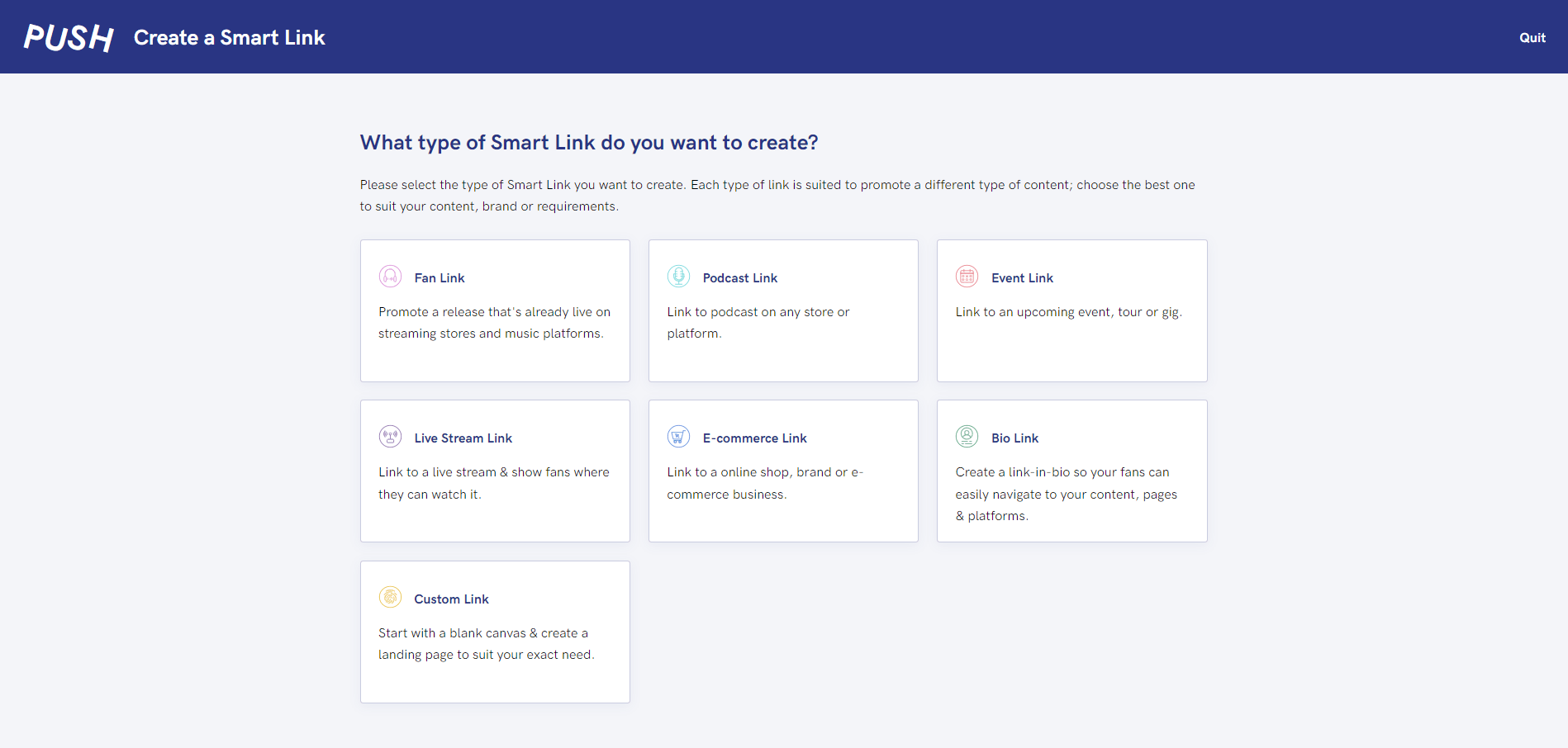 Add your music service links, social media accounts, websites, streaming links and more. Promote yourself as an individual, business or creator. Our Smart Links are free to create!
See also:
Is PUSH free?
What URLs can I add to my link?
Types of Smart Links