💾 A Pre-save is a digital URL that allows your fans to save your music head of release day.
By creating a Pre-save, you can encourage fans to save your music before it hits stores. On release day, your track(s) will automatically be placed within your fan's music library.
As an artist you can create Pre-saves for free through PUSH.fm. The stores you can include within your Pre-save are; Spotify, Apple Music and Deezer. Aim to create a Pre-save 2–3 weeks before your music hits stores to allow enough time to market it.
When your fans click on your Pre-save, they'll select their preferred store and approve access for this store. Then, on release day they can check their music library and start streaming!
💡 You can even set your Pre-save to automatically turn into a Fan Link on release day!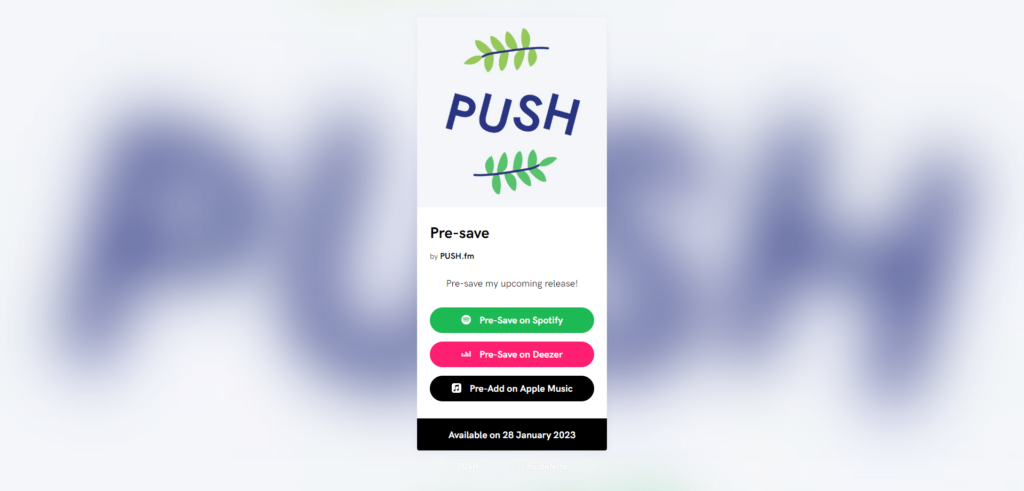 See also:
Is PUSH free?
Why PUSH.fm?
How to make a Pre-save
Getting your Pre-save URLs