How to automatically generate a Fan Link on release day
🥳 Good news, when your Pre-save is over you don't need to do a thing. We can generate your Fan Link for you!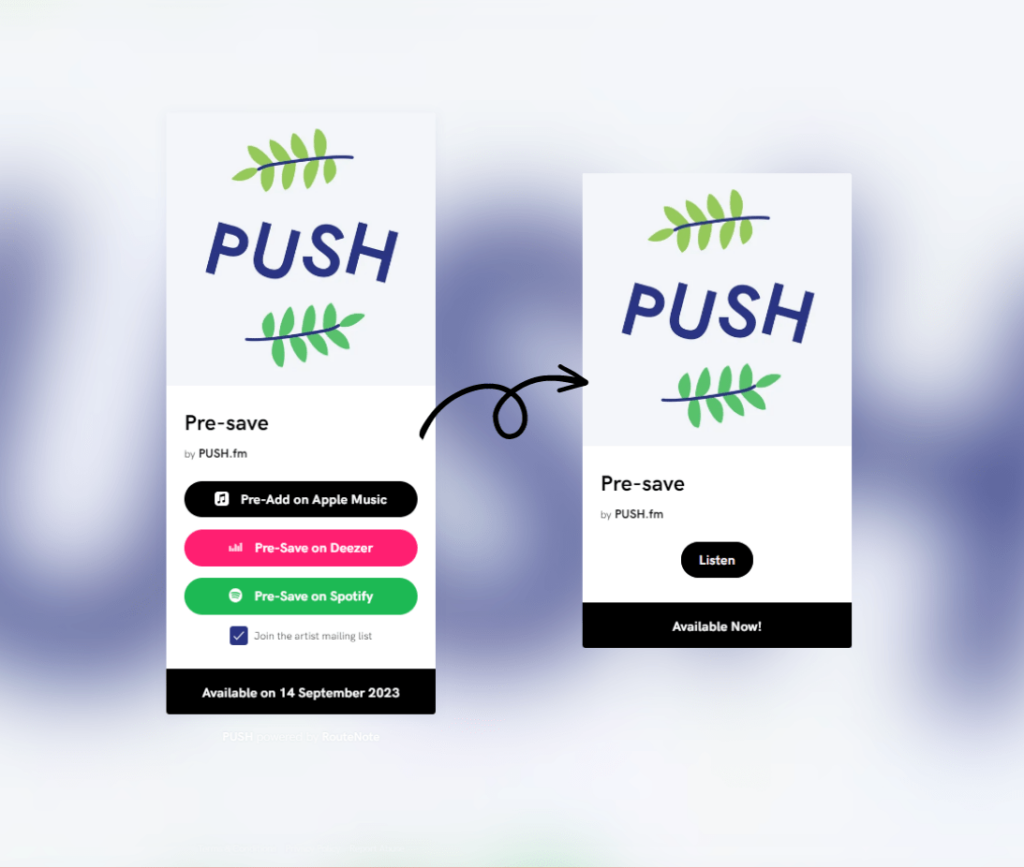 Your Pre-save will come to an end when your release is live within music stores. When this happens, your link will still be active, but your fans won't be able to save your track(s) any more.
However, our system will automatically generate a Fan Link for you if you opt into this. All you need to do is click Yes in the box Would you like a Fan Link generated automatically on release day? You can see this option below.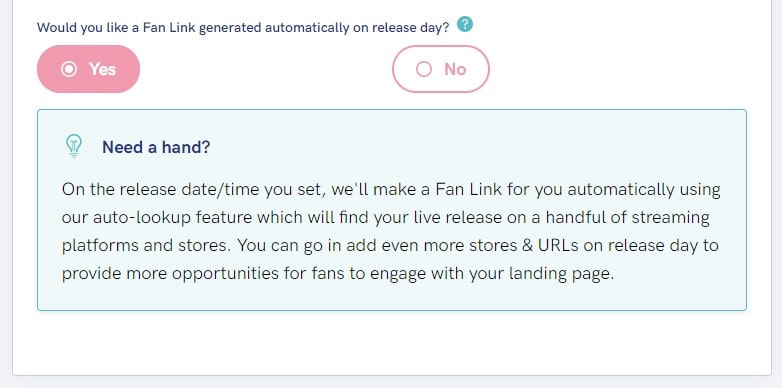 The Fan Link created will be based upon your Pre-save. Included will be the same artwork and metadata. You can go back into your account at any time to edit your Fan Link if you want to make any changes.
All stores where your release is available will automatically be included. If you want to turn any stores off, simply edit your Fan Link. Your Pre-save URL will automatically direct people to your Fan Link instead.
See also:
What is a Pre-save?
How do Pre-saves work?
Getting your Pre-save URLs
Help! I wanted a Fan Link to be automatically created on my Pre-save release date, but it hasn't appeared – why is this?