Downgrading your PUSH premium account
⬇ If for whatever reason you decide to take a break from your Premium account, or perhaps stop it all together – you can downgrade. This can be done at any time. With PUSH, you aren't tied into a contract.
Here's how to downgrade your account 👇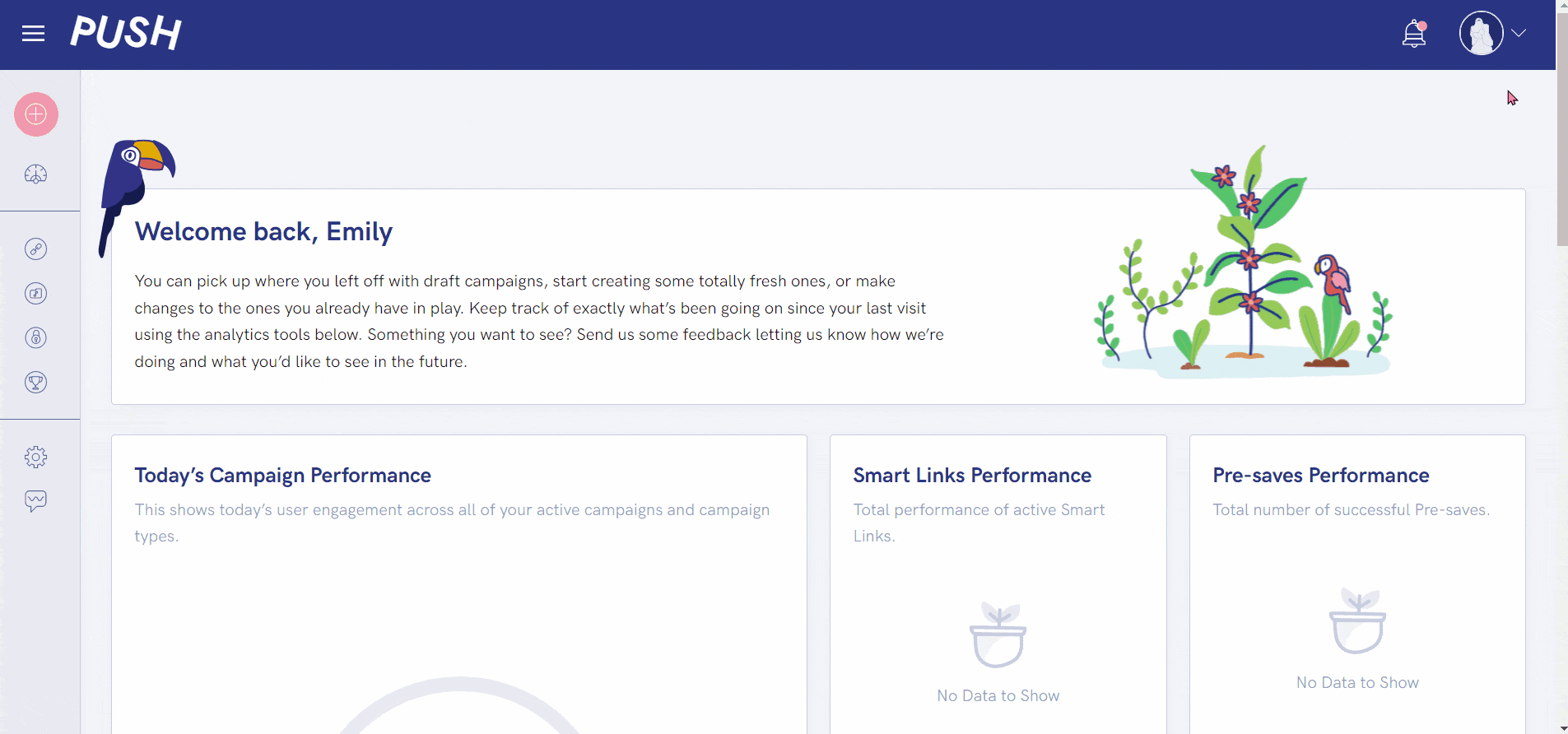 Log into your PUSH.fm account. Head to your icon in the top-right corner.
Click Manage Account and then go to the Subscriptions tab.
Here you'll see Manage Your Plan. Scroll down to the Change Plan option. This is a pink button to the right of your current plan.
Click the button and a box will appear showing the two plans.
Press Choose Free Plan, and you'll be taken to the downgrade screen.
Confirm your downgrade by pressing the pink Confirm Downgrade button.
Important things to note
📆 The downgrade of your account will happen on the date your subscription is due to renew – PUSH will tell you this when you've downgraded For example; in the GIF above, I subscribed to premium on the 12th July. I then cancelled my subscription on the 18th August. This means by account will downgrade on the next billing date which is 12th September.
💰 Once your subscription has been cancelled, you will not be charged again. Your last payment will be the final time you pay for your Premium account unless you choose to later upgrade again.
♻ You will now be limited to 1GB storage for your Smart Links, Pre-saves and Reward Links. Any campaigns that exceed this amount will automatically be de-activated and archived. This will happen in chronological order.
🏆 You will no longer have access to Competitions, custom backgrounds or Facebook Pixel.
Your subscription is personal to you. It's your choice as and when you decide to upgrade or downgrade. If at a later stage, you decide you want the perks of Premium again – you can upgrade. The Premium perks will still be there at a later date.
See also:
What is premium?
Help! I've been charged twice!
Upgrading to premium