🥇 Premium accounts are an upgrade of our free version. They cost just $5 per month.
Upgrading to premium will allow you to access more features than our free account offers. You'll have 50GB of account storage rather than the 1GB you get with our free plan.
You'll also unlock Custom Backgrounds. This means you can upload an image to be your landing page background, opening up customisation even more.
There are also the choices of integrating Facebook Pixel, and also creating your own unlimited Competitions for your fans to enter. Both of these options aren't on our free plan.
You can even collect the email addresses of your fans when using our Pre-save feature. If they opt in, you'll be able to download a .csv file containing email addresses once your Pre-save ends.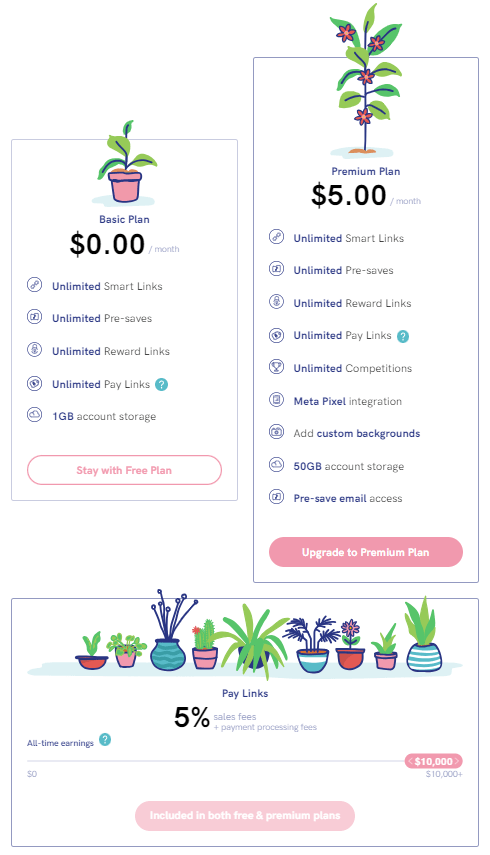 See also:
Upgrading to premium
Downgrading your PUSH premium account
Help! I've been charged twice!