How to make a Reward Link
🏆 Creating a Reward Link couldn't be easier!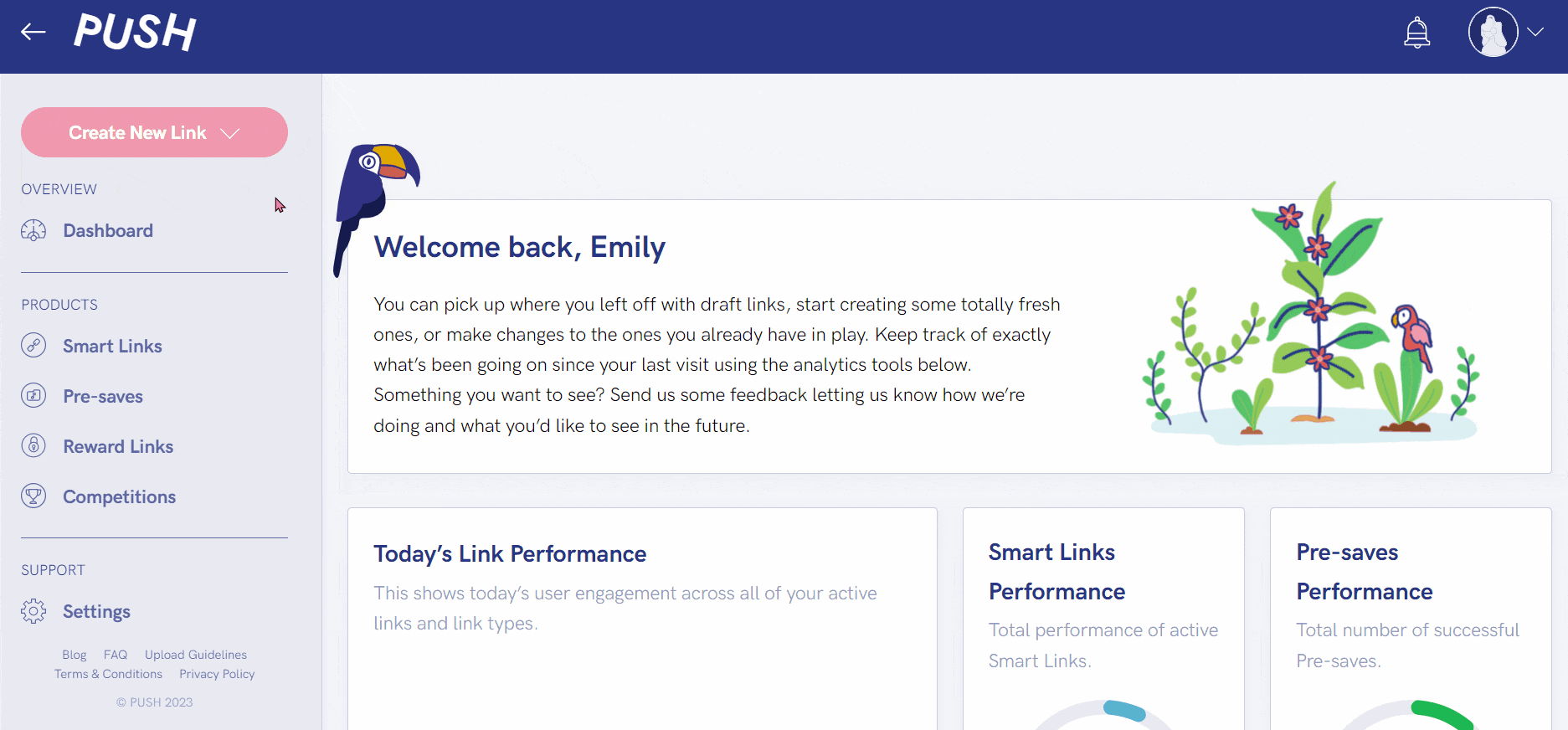 1. First, you'll need to make sure you're signed up to PUSH. From there, head to the pink Create New Link button. From the drop-down menu, select Reward Link.
2. Then, you'll need to choose the type of reward you want to offer. Once you've selected your reward, you'll need to input the information. This will either be a file, link or message.
3. Next, you will be able to personalise your link. Add a link title, description, customised URL, feature image, and even a background image if you have upgraded your account.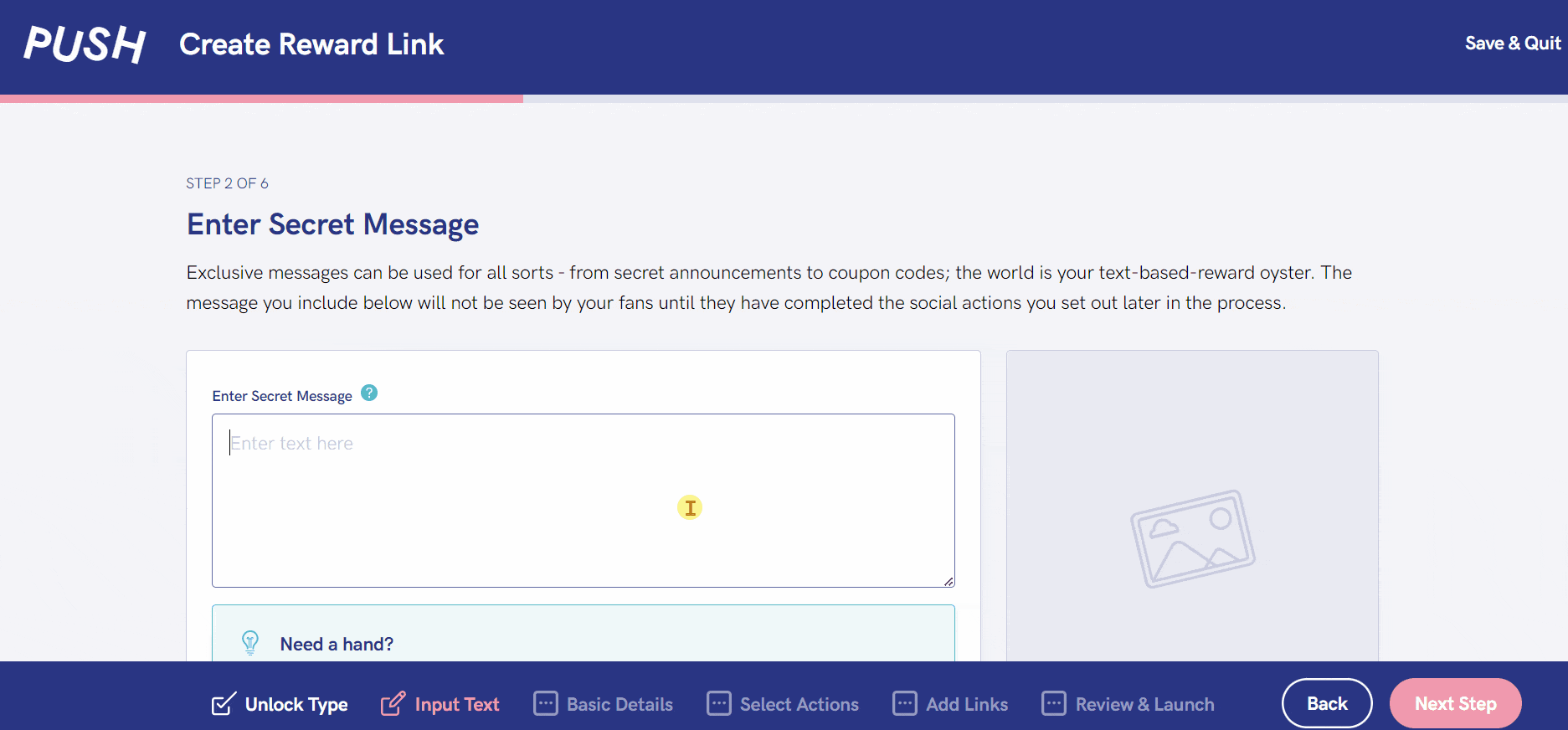 4. Be sure to let your audience know why they should complete the actions you've set. Your landing page should represent you as a creator/brand or business.
5. Now it's time to add in your actions. You will need to input the relevant links or accounts that your fans must follow/like. Select how many actions are required, and also decide if any actions are compulsory.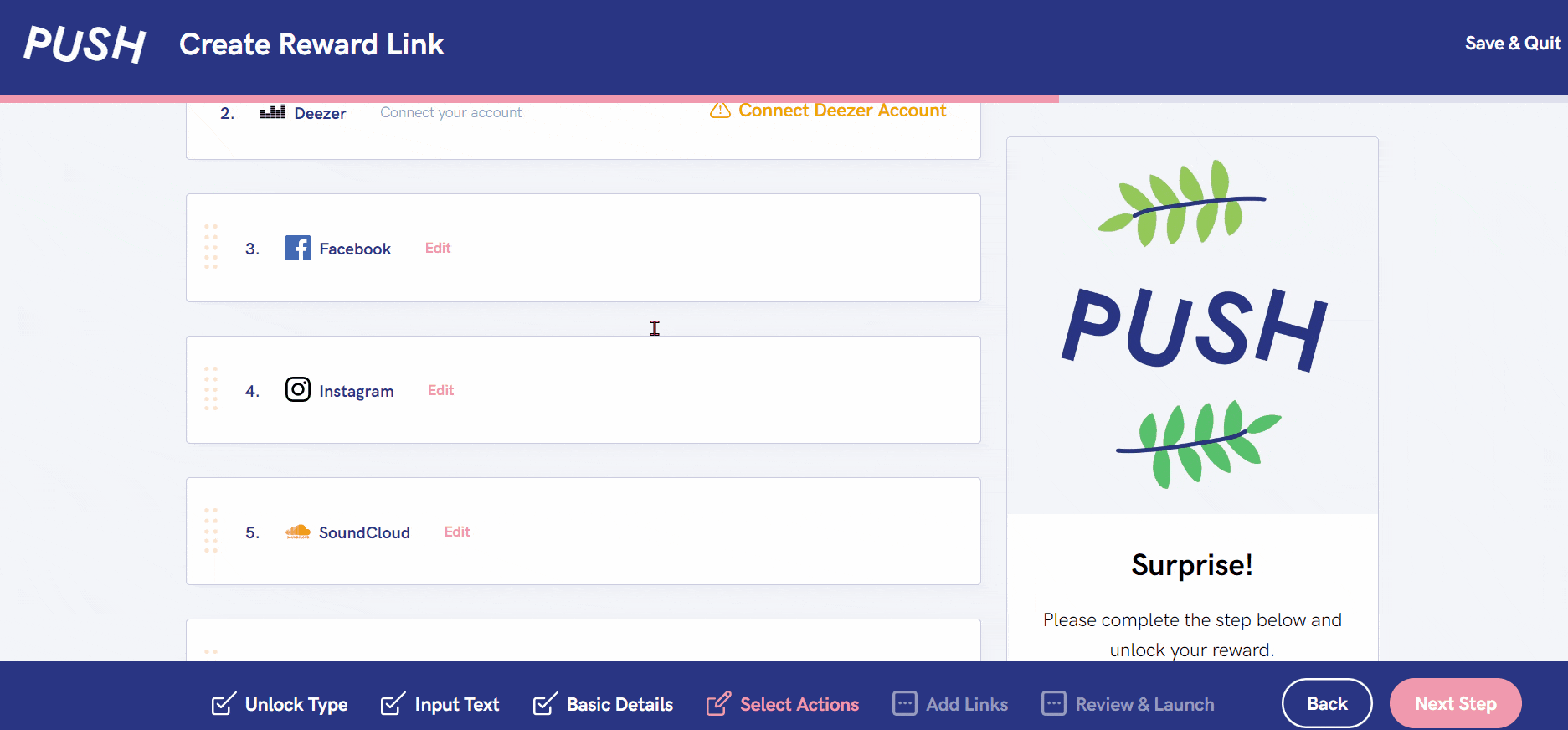 6. Add any extra links if you want to. This is optional. You could perhaps add your social media links, or a website link here. Any URLs you want including that aren't part of your actions.
7. Review your link, and then publish! It will be live immediately, so start sharing!
See also:
What is a Reward Link?
What actions can I offer in Reward Links?
Reward types