🔗 They're super easy to make and only take minutes!
First, if you haven't already, you'll need to sign up to PUSH.
From here, head over to the pink Create New Link button in the top-left corner. Select Smart Link from the drop-down menu.
Next, you'll need to pick a template, depending on your content and audience.
Once you've chosen your template, you'll need to follow the steps asked of you. This will include, adding a feature image, a title, a description if you wish, and customising your URL.
Then, you'll need to input all the relevant links you want to share. You can customise store logos to make them unique to your landing page.
Once all links are added, you can go ahead and publish your Smart Link!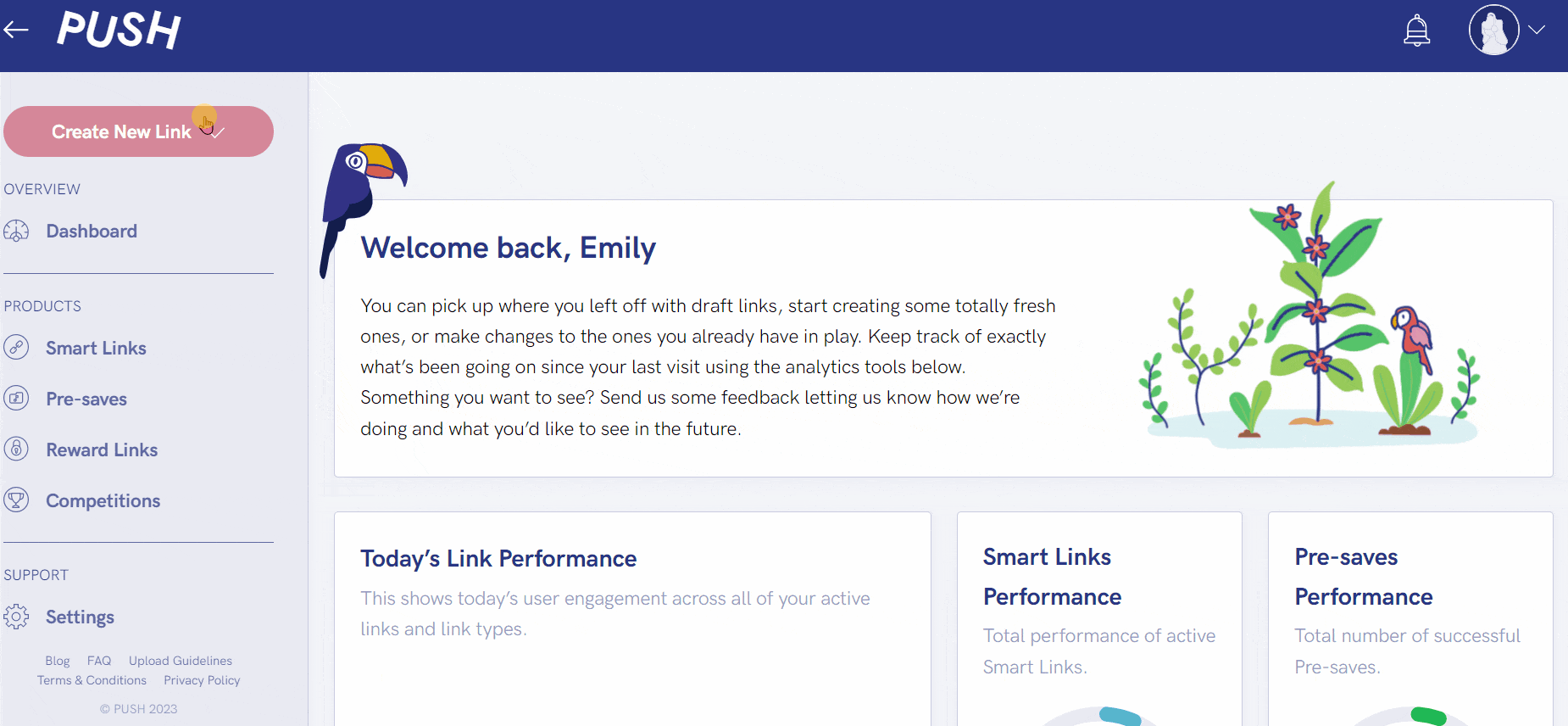 See also:
Why a Smart Link?
What are Smart Links?
Help! The links in my Smart Link are sending me to the wrong place!