📧 Save the emails of your fans who save your music!
If you have upgraded your account to our Premium plan, you can access our email collection feature within Pre-saves.
When your fans Pre-save your music, they can opt in for email collection. If they give their permission, their email address will be saved to a CSV file which you can later download.
Once your Pre-save has come to an end, you will be able to download the CSV file. To access the file, you will need to visit the Manage Pre-saves page. Then, click on the ellipsis (three dots) next to your Pre-save. Click Download Emails.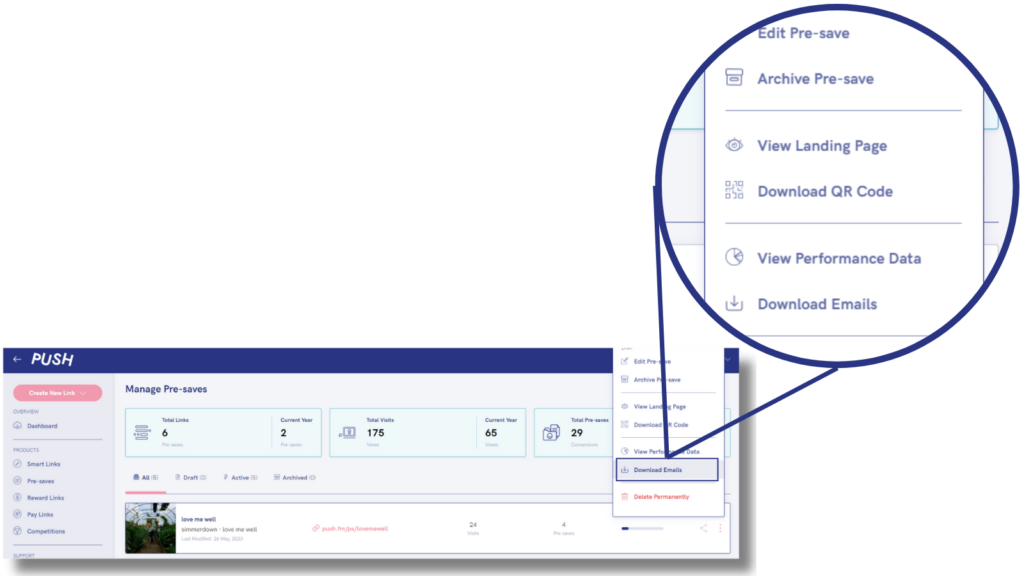 You can use these email addresses to personally thank your fans for saving your music. Or, perhaps add them to a newsletter, updating them before any future releases.
Please note: Apple Music does not allow email collection. Emails will be collected from Spotify and Deezer users only.