What to do if my sourced URL is incorrect
😩 Uh oh! Your links aren't correct? No worries, we're here to help!
Our auto-lookup tool is fantastic (if we do say so ourselves), but, like all technology, it can make mistakes from time to time.
When creating a Smart Link, our auto-lookup tool will take your one chosen URL and find all other stores where that release is available. We recommend always checking these URLs before you publish your Smart Link though, in case they aren't quite right.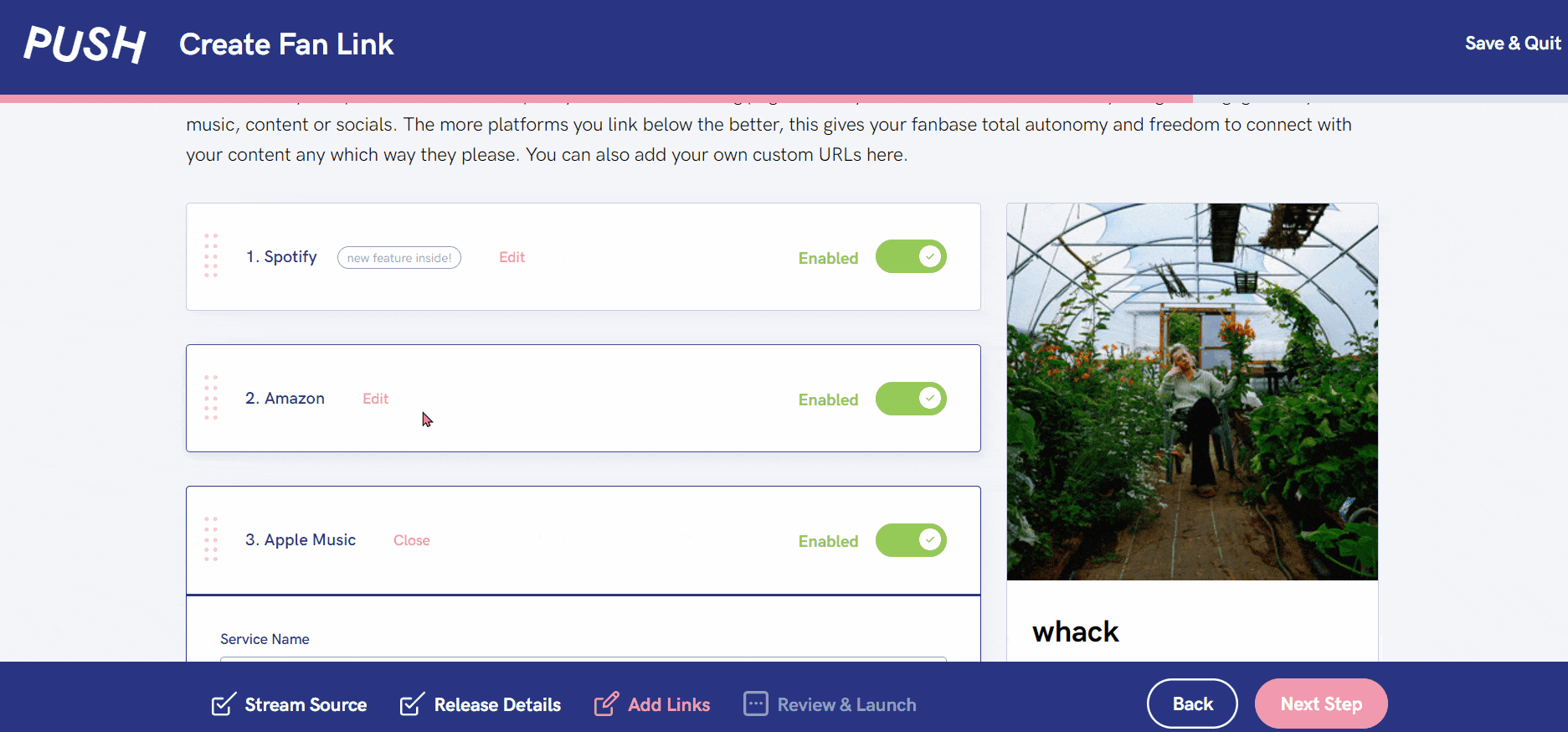 Editing your URLs
As you can see in the GIF above, there is a drop-down menu for each streaming platform. By clicking Edit you can see the URL provided for that platform. Before launching any link, we would recommend going through each store and checking the URL connected to it.
If you see any errors within your Fan Link, you can change the URL provided. Simply click, Edit and select the URL. Delete this URL, and then input the correct one instead. Make sure you save this, or the link will revert to the generated one.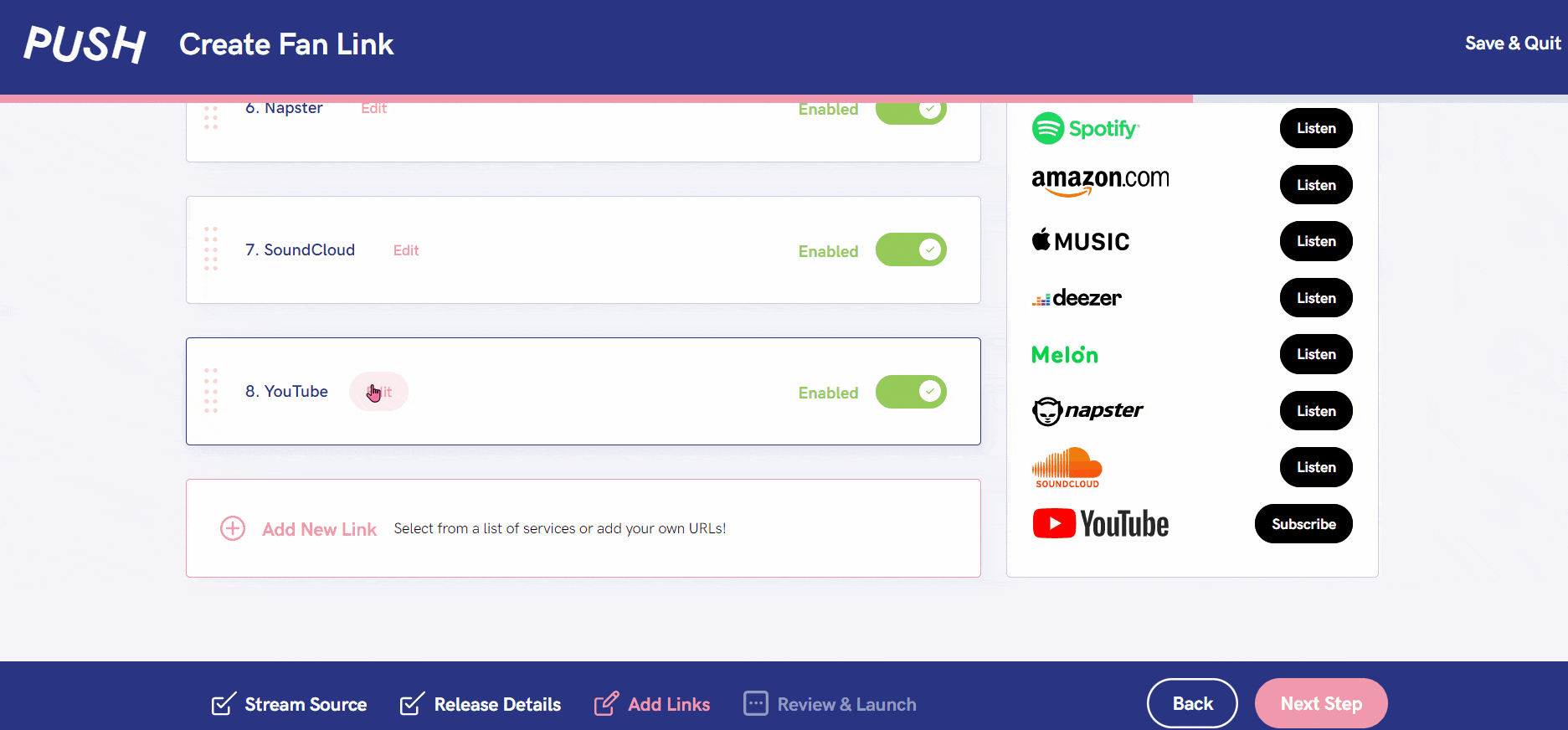 You can change your URL at any time. If you have launched your Fan Link and later realise a URL is incorrect, you can correct this. However, whichever URL you input into the Stream Source section (our auto-lookup) cannot be changed.
This is because you have inputted this as the correct link to start with. All of your links were sourced from this one URL. If you need to change your URLs, these can be sourced by your distributor. They should provide you with your links once your release is live.
Editing your link after it's published
To edit your URL once it's been published, you need to head to the Smart Link section of your PUSH account. This can be found on the left-hand toolbar when on your dashboard.
Find your link and click on the ellipsis menu (three dots) to the right of your Fan Link. It will produce a drop-down menu where you'll see the option to Edit your link. Click this option, and you'll be able to change how your link appears (and any URLs).
See also:
What URLs can I add to my link?
Help! The links in my Smart Link are sending me to the wrong place!
How to make a Smart Link