How to add your own icon to your URLs
🧑‍🎨 Jazz up your URLs and add your own icons to your links.
When adding URLs to your links, you can either use our pre-loaded platform list or you can add your own platforms and links.
If you're not happy with the pre-loaded logos or you want to add your own, you can upload your own icons in a flash! ⚡
First, navigate to the Add Links section of the link you're wanting to add/change the icons in.

Next, click on the platform you want to add or update the icon on.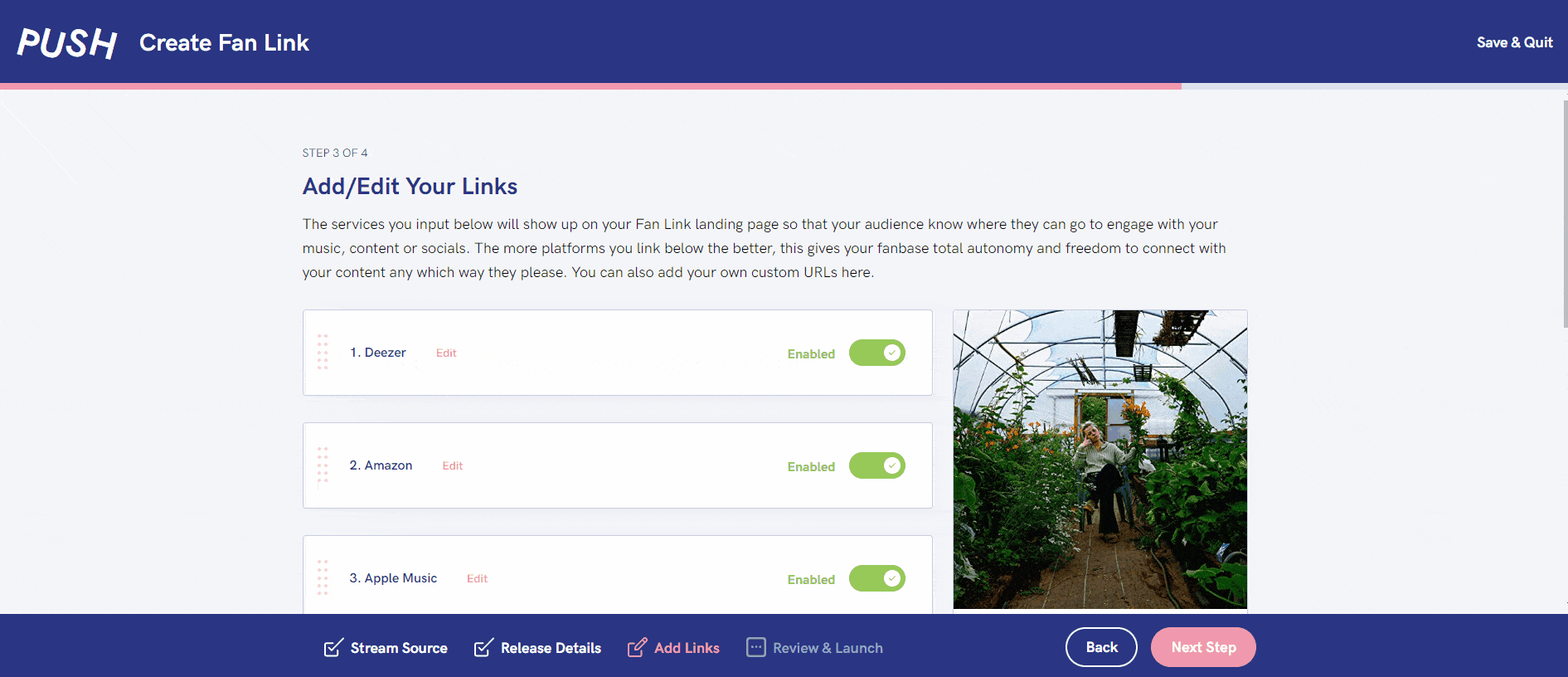 3. If you want to replace an existing icon, click the bin icon. Next, upload your new icon.
We accept icons that are:
Minimum 160px x 160px
File size must not exceed 10MB
Accepted file formats include JPG, PNG, BMP or SVG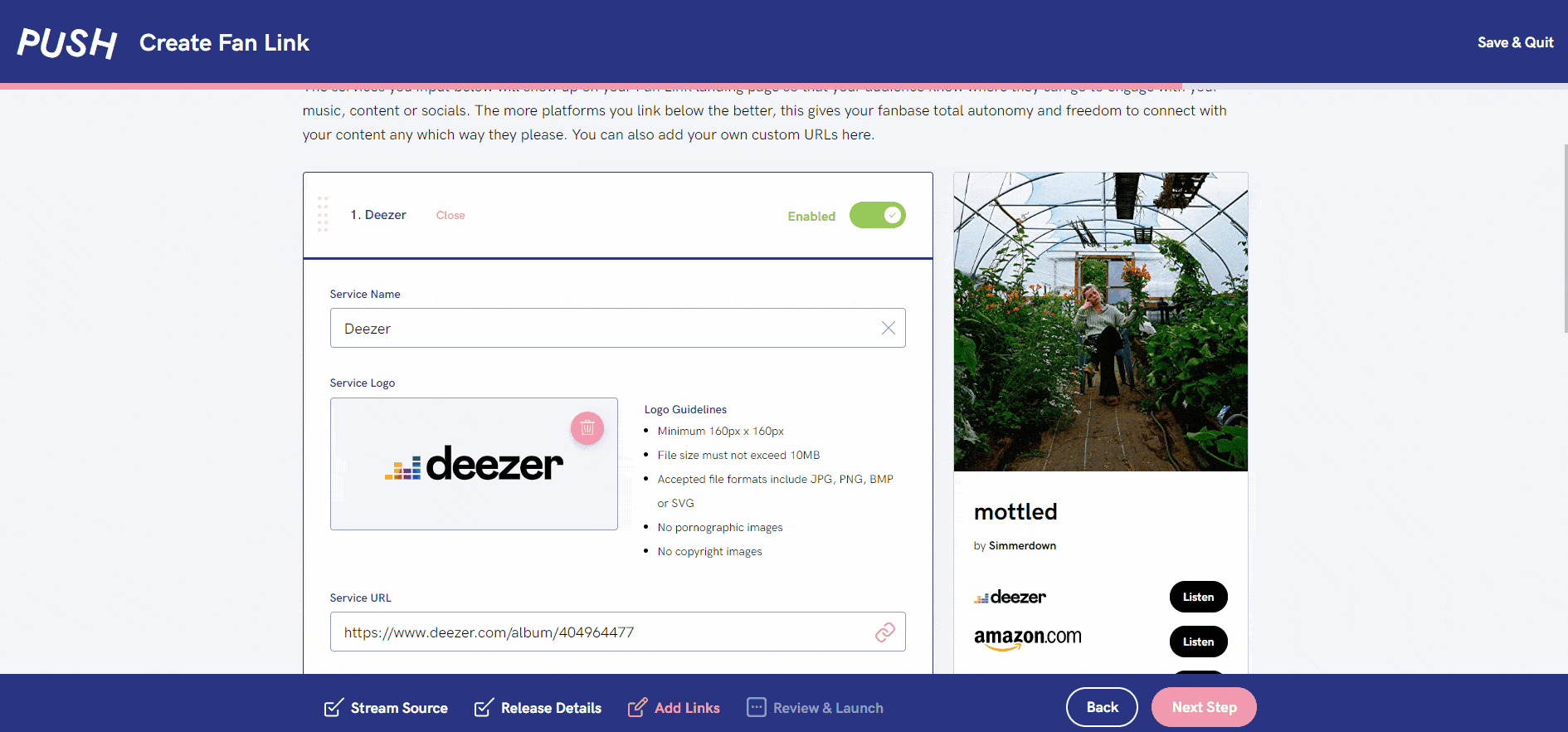 4. You can do this for as many URLs as you want until you're happy with the way it looks.
5. Once you're finished, click Launch Link and you're good to go!
See also:
How to make a Smart Link
How to make a Reward Link
How to run a Competition