🥇 And the winner is…
Choosing your Competition winner is up to you. PUSH have no involvement in this, however we do suggest using an online name generator or a random number generator. This way you can input all entry names or entry numbers and then have one selected at random.
It's best to be completely unbiased with your selection. Once your Competition has ended, you will see a pink button appear next to this campaign. It will say Select Winner. You can see an example of this below.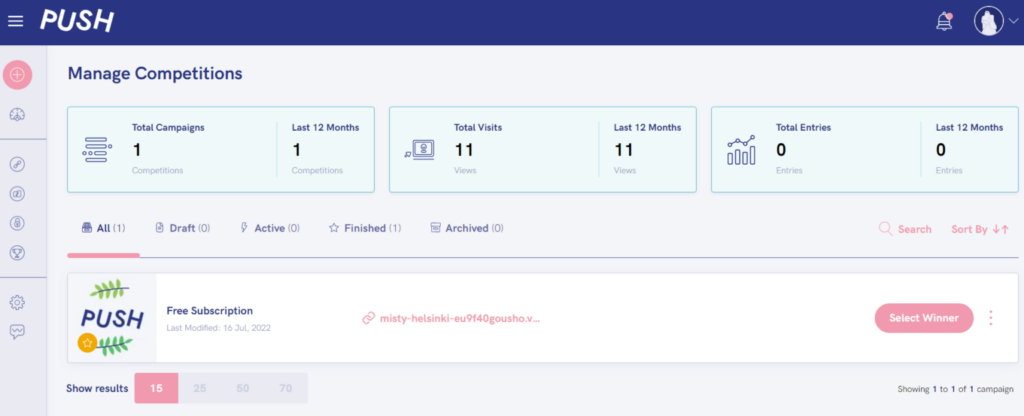 This will allow you to download a CSV file automatically. From here you can see all entries. If people have entered more than once, you'll see their name appear multiple times.
Make sure you input their name into the generator you choose as many times as they've entered. Otherwise, they won't have multiple chances to win. Once you have your winner – contact them!
See also:
What is a Competition?
What actions can I offer in Competitions?
Upgrading to premium
What is premium?
Payment methods