💾 Pre-saves are super easy to set up, here's how!
✨ Make sure you've had your release sent to stores by your music distributor, a release date in the future and have your Pre-save URLs to hand before you start making your Pre-save.
1. First, log into your account (or sign up to PUSH if you haven't already!).
2. From there, head to the pink button in the top left-hand corner. You'll see it says Create New Link. Click there and select Pre-save from the drop-down menu.

3. You'll then need to add in your details. Add your link title, authors, a description (optional), choose a unique URL and add a feature image.
4. Next, you'll specify to add the release date of your music. You will also need to input your streaming store links, and enable each service you require – choose from offering Pre-saves on Spotify, Deezer or Apple Music!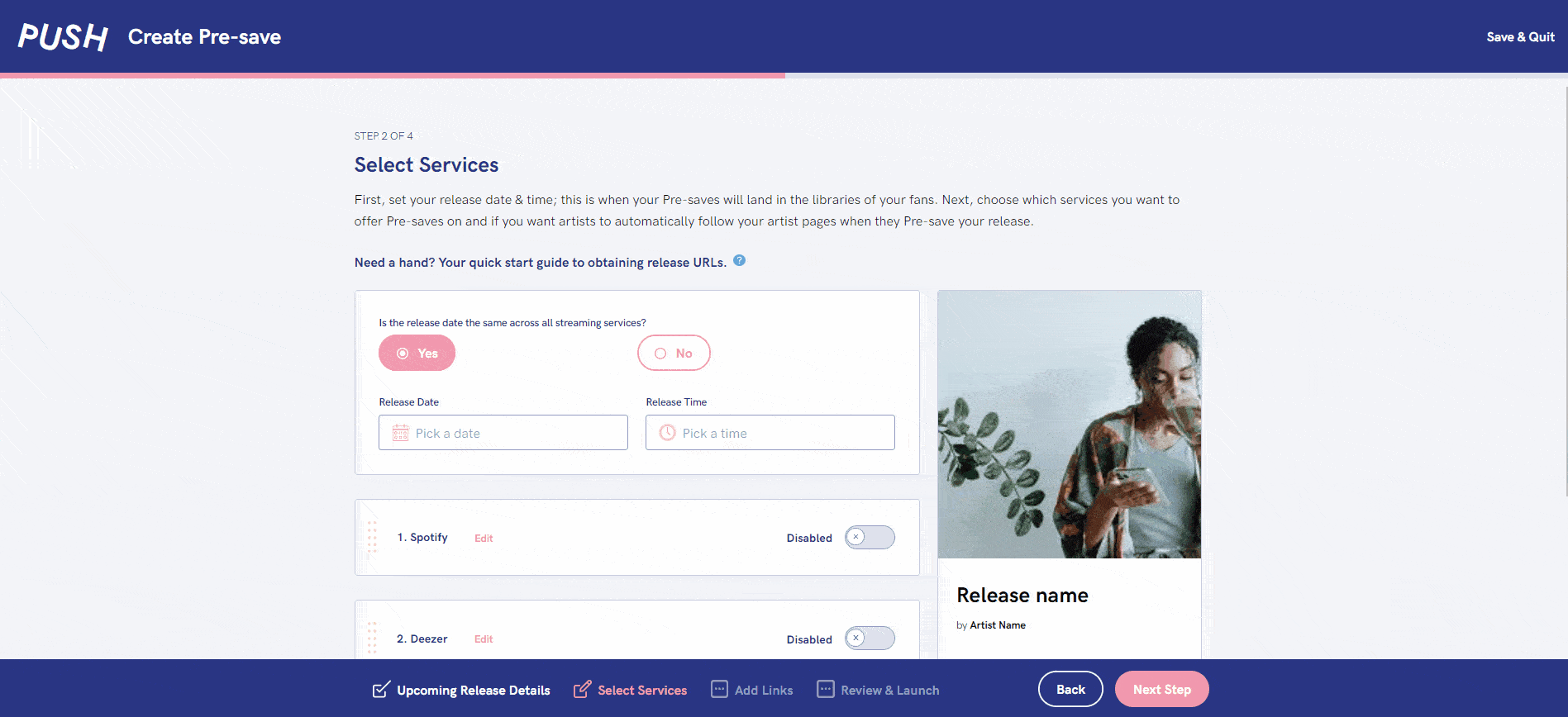 5. Then you have a chance to add any extra links. This could be for your social media accounts, or perhaps a link to previous tracks. These will appear at the bottom of your link.
6. Finally, check your release over, give it a name and launch it! Your fans will be able to use it straight away, so get sharing your link!
See also:
What is a Pre-save?
How do Pre-saves work?
Help! My Pre-save didn't work