💸 PUSH.fm has always and will always be free.
While we do offer a Premium version of our platform, the majority of our tools are completely free to use. We offer unlimited Smart Links, Pre-saves, Reward Links & Pay Links completely free.
Our free accounts are able to store up to 1GB of files in your account (to us in Reward Links & Pay Links). If you require more, you will need to either delete your old links, or upgrade your account.
Free accounts cannot access Facebook Pixel, Custom Backgrounds, Email Collection or Competitions. However, everything else they have access to in the same way a Premium account holder does.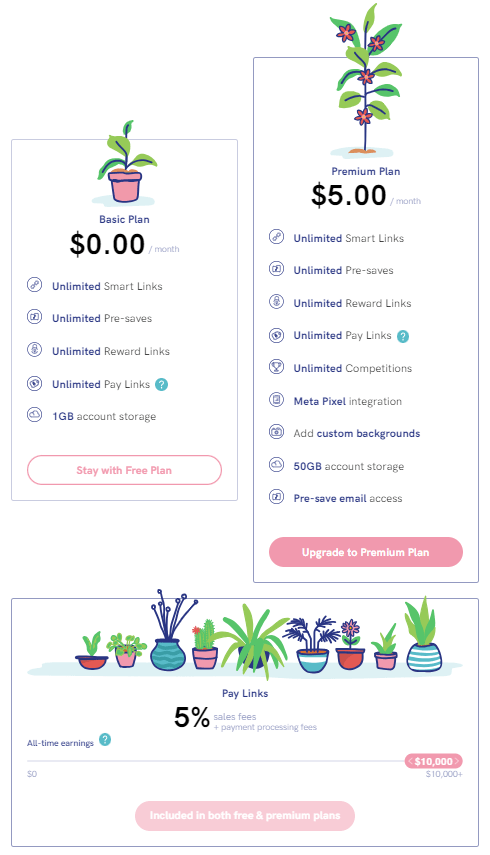 See also:
What is PUSH.fm?
Navigating your PUSH dashboard
Making a PUSH account
Verifying your email