🥊 Which one wins this fight?
PUSH.fm offer two types of account: a free service and a Premium one which costs $5 per month. If you're not feeling our premium plan you can cancel your subscription at any time.
FREE
✅ Unlimited Smart Links
✅ Unlimited Pre-saves
✅ Unlimited Reward Links
✅ Unlimited Pay Links
✅ 1GB account storage
PUSH free accounts will always remain free. They offer unlimited tools. All you need to do is sign up and start creating your unique links. Our Premium version offers further in-depth tools and a wider variety. You'll also have extra storage space to hold even more links!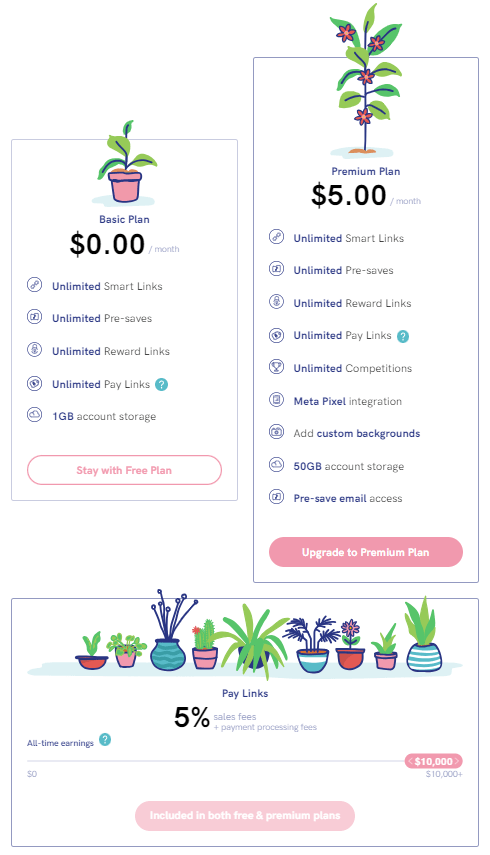 See also:
How to add a new card
Upgrading to premium
Payment methods